ProVia® Timberbay™ Polypropylene Siding
ProVia®'s answer to offering Decorative Siding Accents to update your home's exterior is their Timberbay™ Polypropylene Collection of maintenance-free cedar Shake Siding and Decorative Scallops. The wide array of color and profile options pairs perfectly with ProVia's CedarMAX®, Cedar Peaks®, and HeartTech® Siding brands. Timberbay™ Decorative Siding allows you to select a unique exterior design, giving your home an extra boost of curb appeal that shows off your style to the rest of the neighborhood. ProVia® is proud to partner with Novik® to create this unique collection of Shake and Scallop vinyl products that are engineered to last a lifetime and backed by the manufacturer's original owner's Lifetime Plus Limited Warranty and ODW's 2-year warranty installation warranty.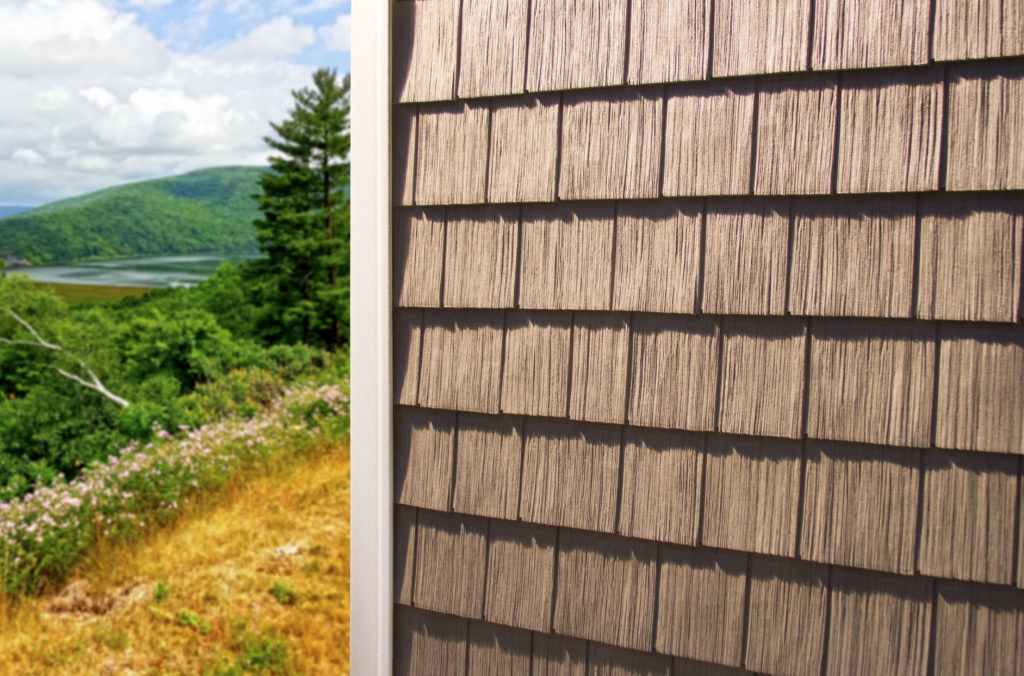 Cedar Woodgrain Surface Texture for an authentic looking cedar shake-style siding
Rigid Lightweight Material made of durable injection molded polypropylene
(3) Decorative Shake Profiles:
Single 6.5" Rough-Sawn Shake in an 8' single-course panel
Double 6.5" Rough-Sawn Shake in a 4' double-course panel
Single 9" Staggered Shake in 6' single-course panel
(1) Decorative Scallop Profile:
Single 6.75" Scallops in 32" single-course panel with contoured scalloped edges
(30) Solid Colors and (6) Blended Colors
Low-Maintenance -No Painting, Staining, Caulking
Easy to Clean by simply rinsing with a garden hose
Inherently Moisture Resistant – Will Not Rot
More examples of Timberbay™ Polypropylene Siding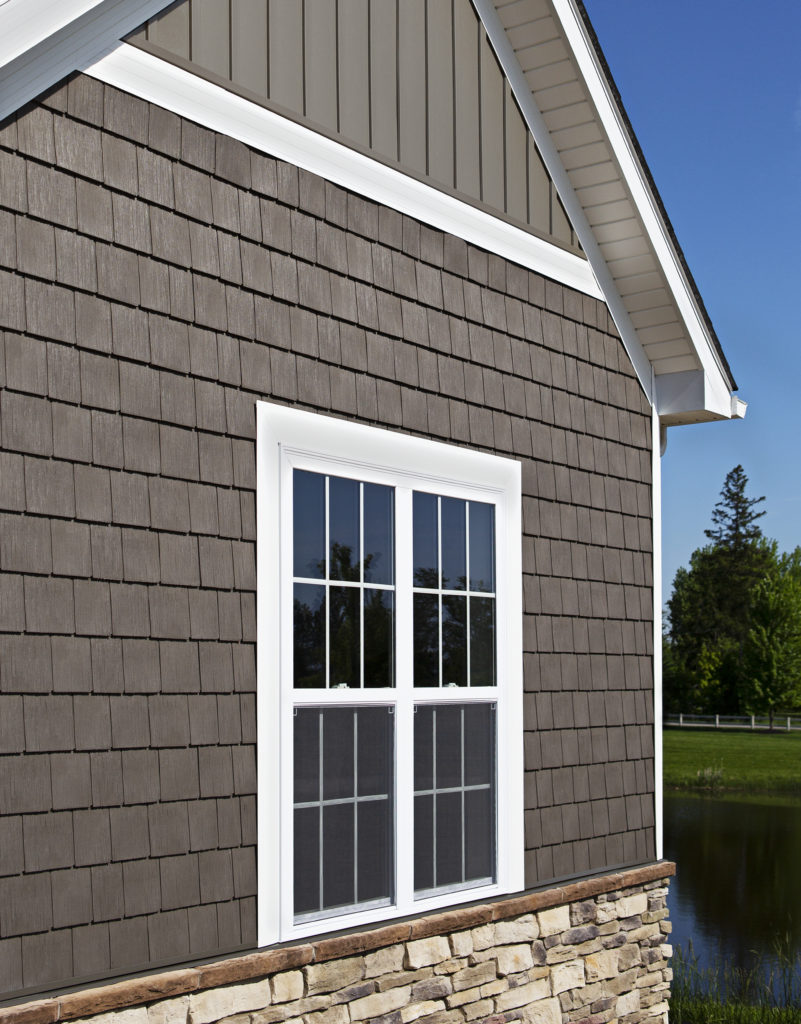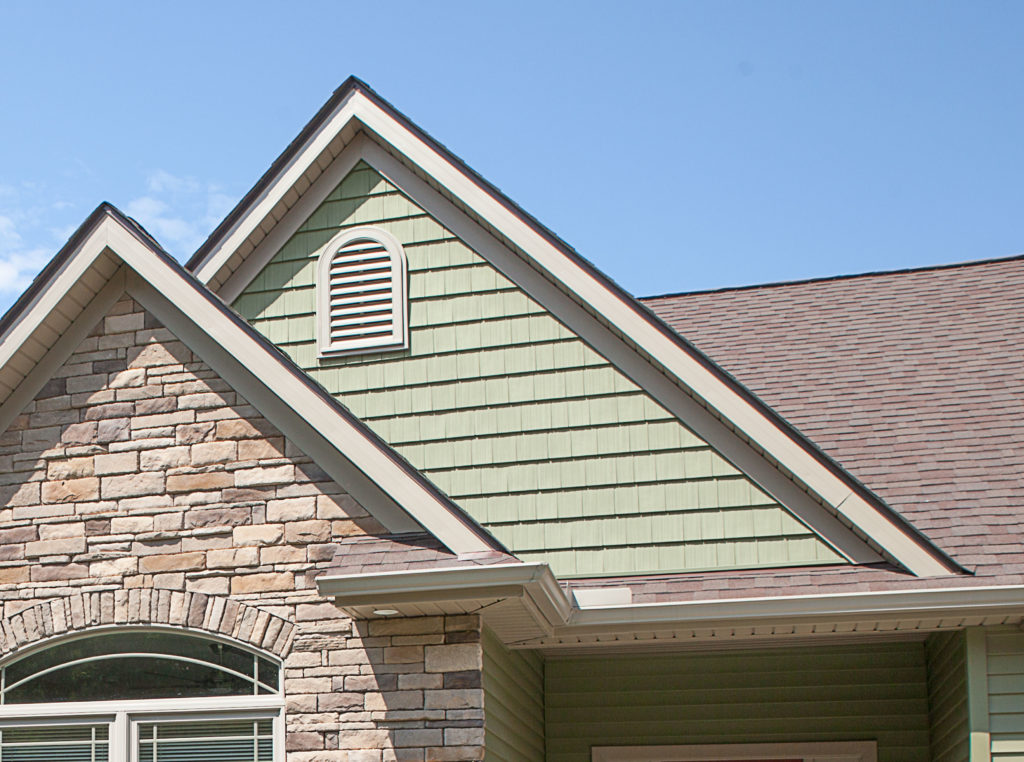 (36) Single 6.5" Rough-Sawn Shake Colors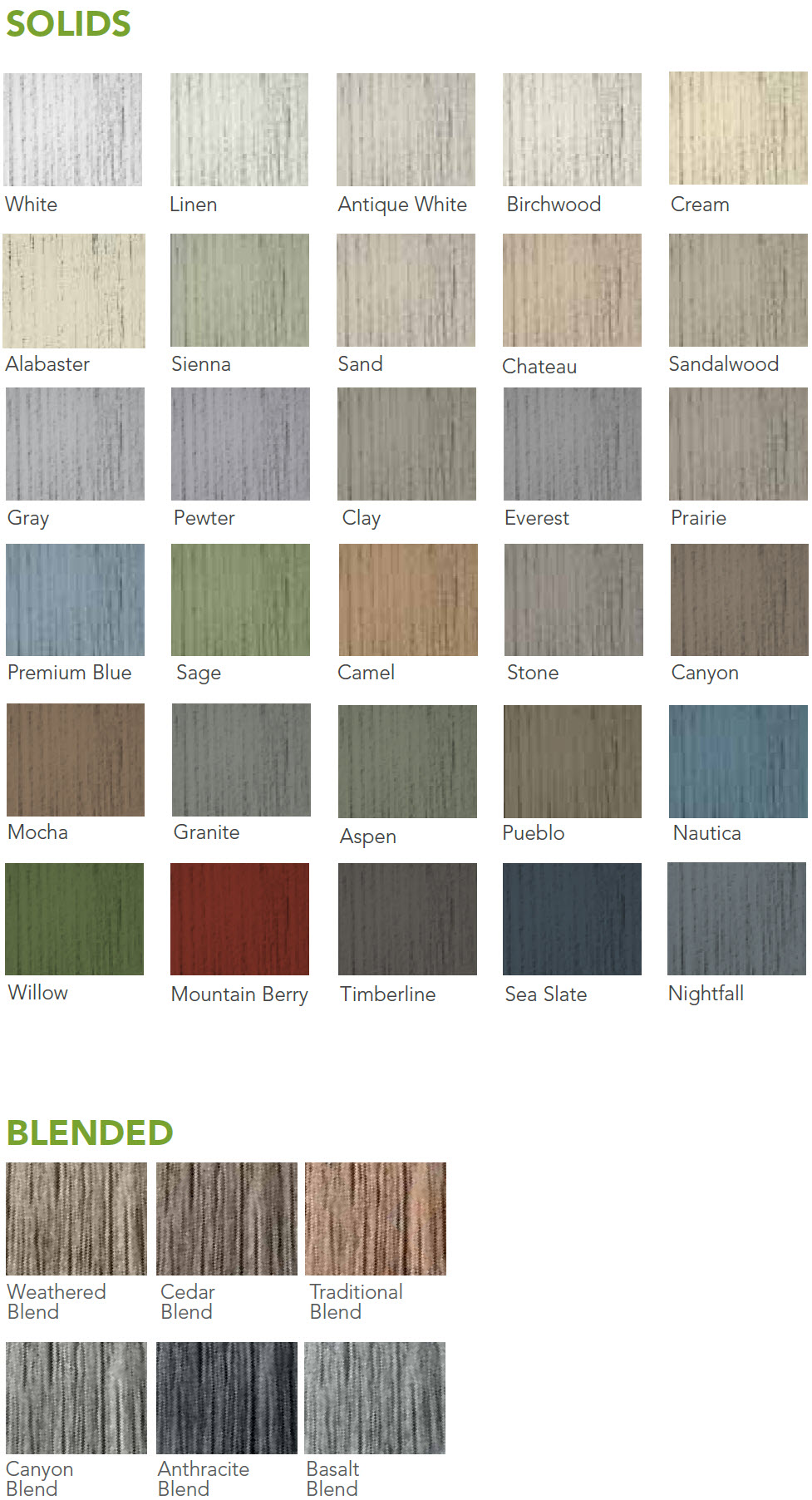 (30) Double 6.5" Rough-Sawn Shake Colors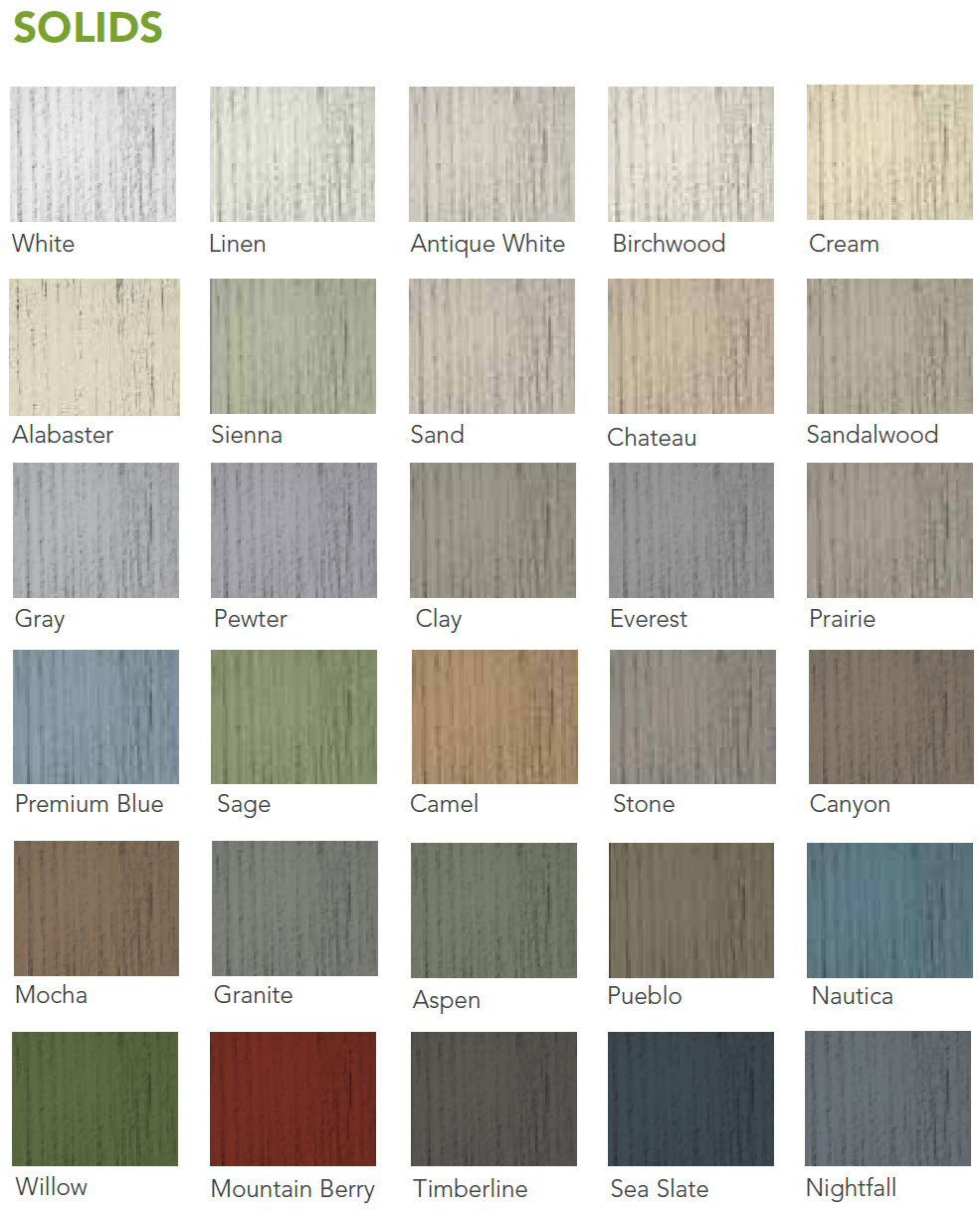 (9) Single 9" Staggered Shake Colors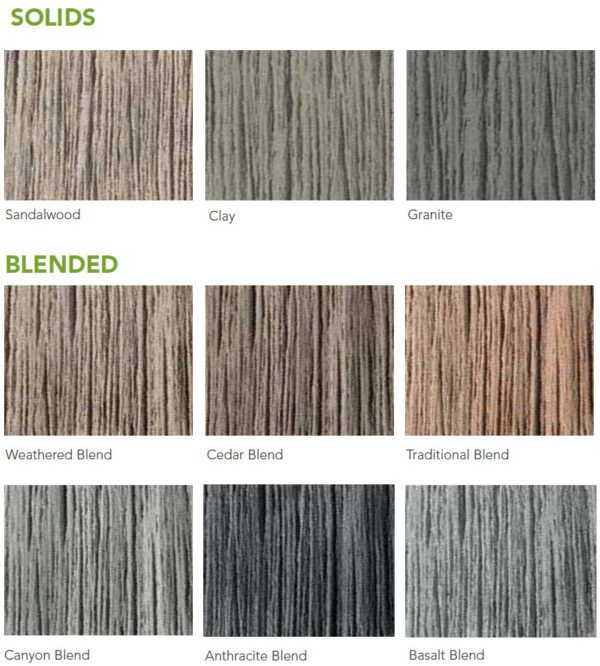 (4) Single 6.75" Scallops Colors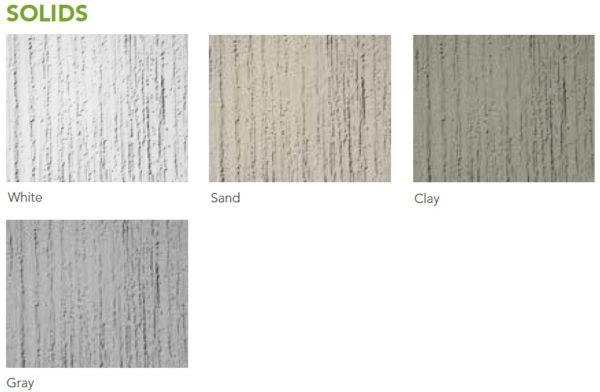 Note: The screen images of the colors are intended as a GUIDE only and should not be regarded as absolutely correct. Due to monitor settings, monitor pixel definitions, limitations of desktop scanners, digital photography, and dye lot variations, all colors are APPROXIMATIONS of actual colors.
Timberbay™ Siding Profiles

Click here to check out ProVia's Siding Photo Gallery for ideas on how to combine several
vinyl siding products, multiple colors, and decorative stone to express your unique sense of style.