NWI Innovative Products Patio Covers
In addition to Sunrooms and Screen Rooms, Omaha Door and Window also offers Patio Covers manufactured by NWI Innovative Products which attach easily to most any home.  Patio Covers provide both summer shade and winter shelter.  Imagine relaxing and dining on your patio while it's gently raining outside.  Electric raceways are available to add lights or a ceiling fan.  A Patio Cover can be installed in as little as one day.  Call Omaha Door and Window for a free estimate from one of our knowledgeable sales representatives.   Backed by the manufacturers' 10-year Warranty and ODW's two-year installation and service warranty, Omaha Door & Window is the best choice for a custom-built, sturdy, and virtually maintenance-free patio cover.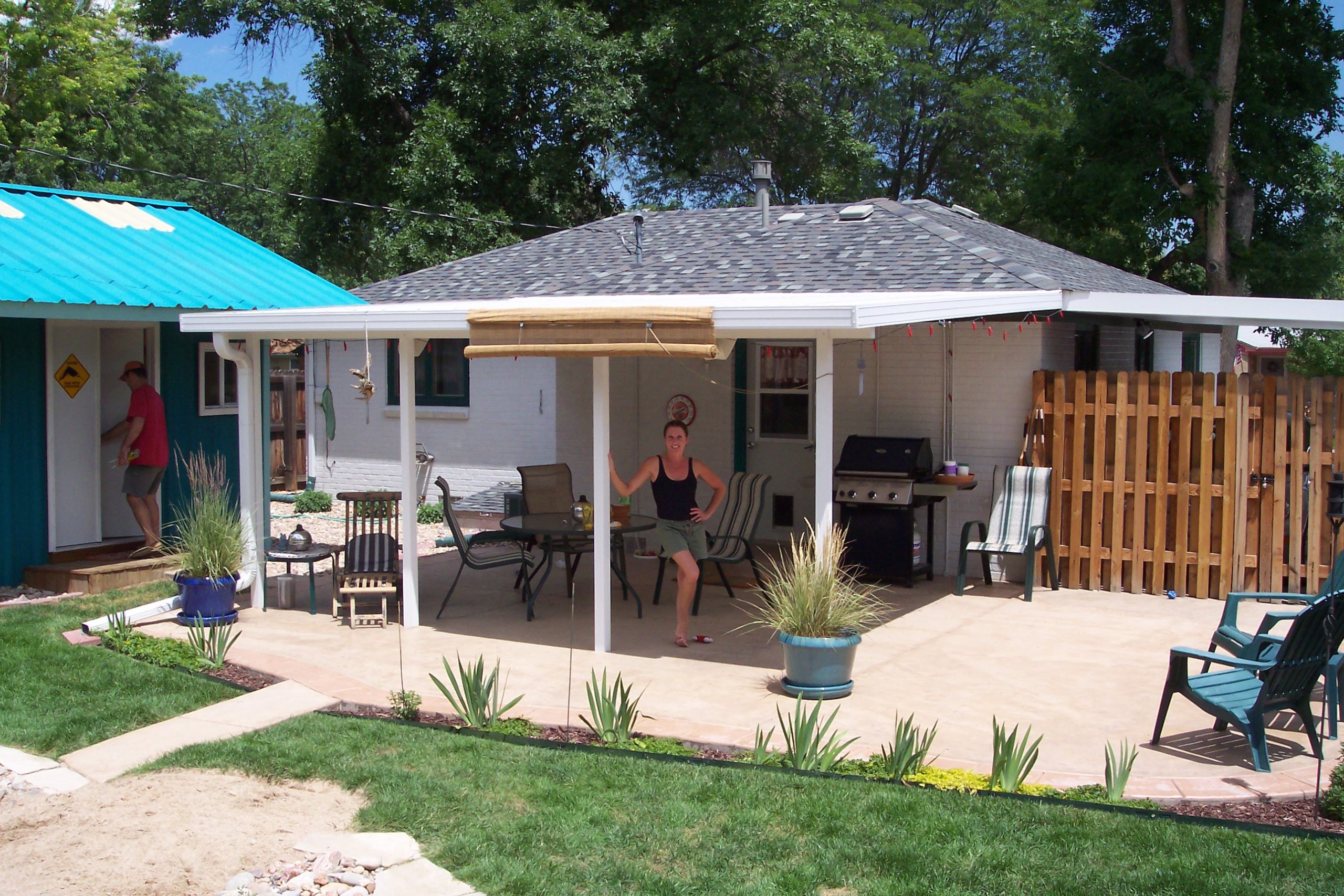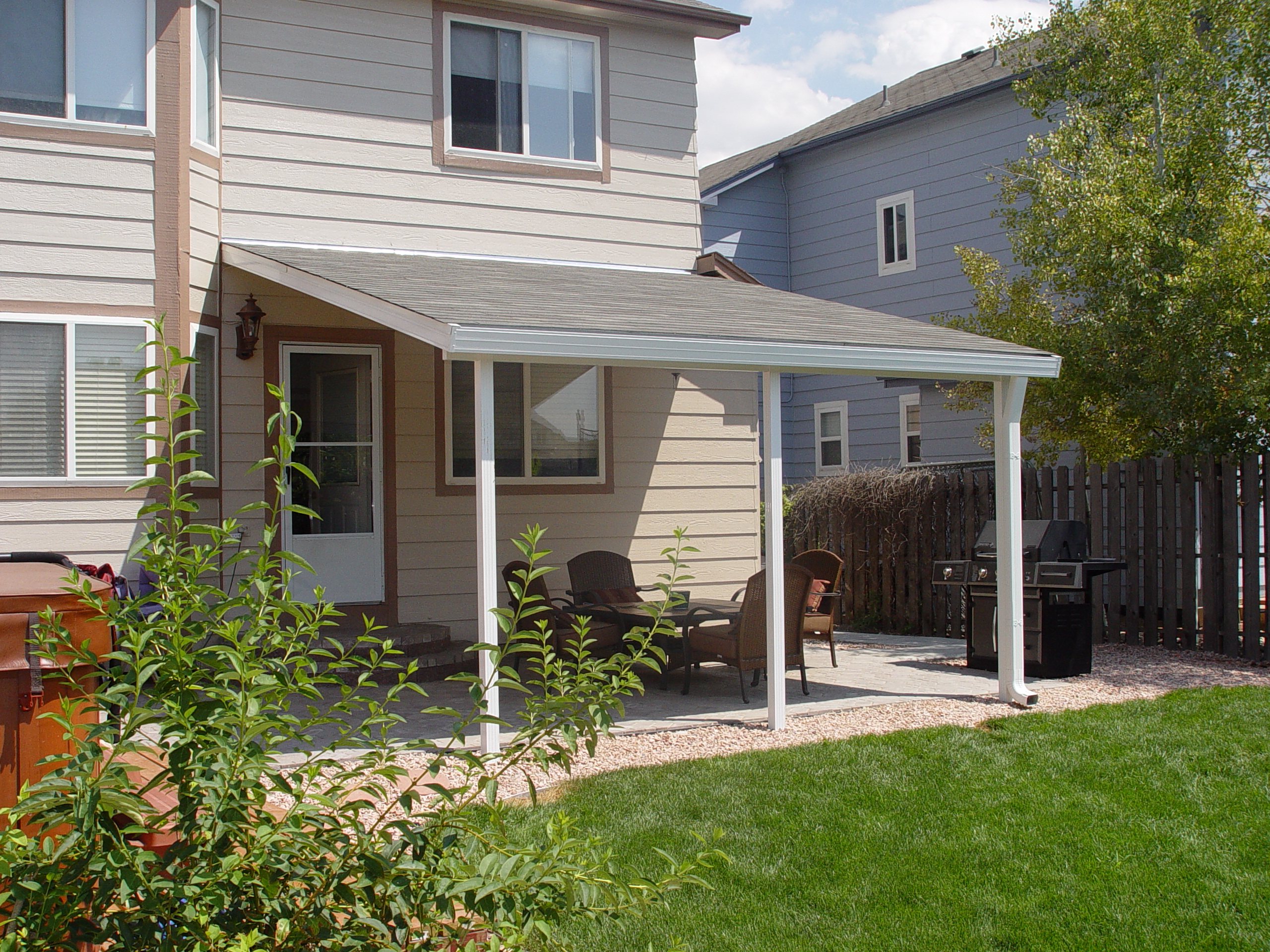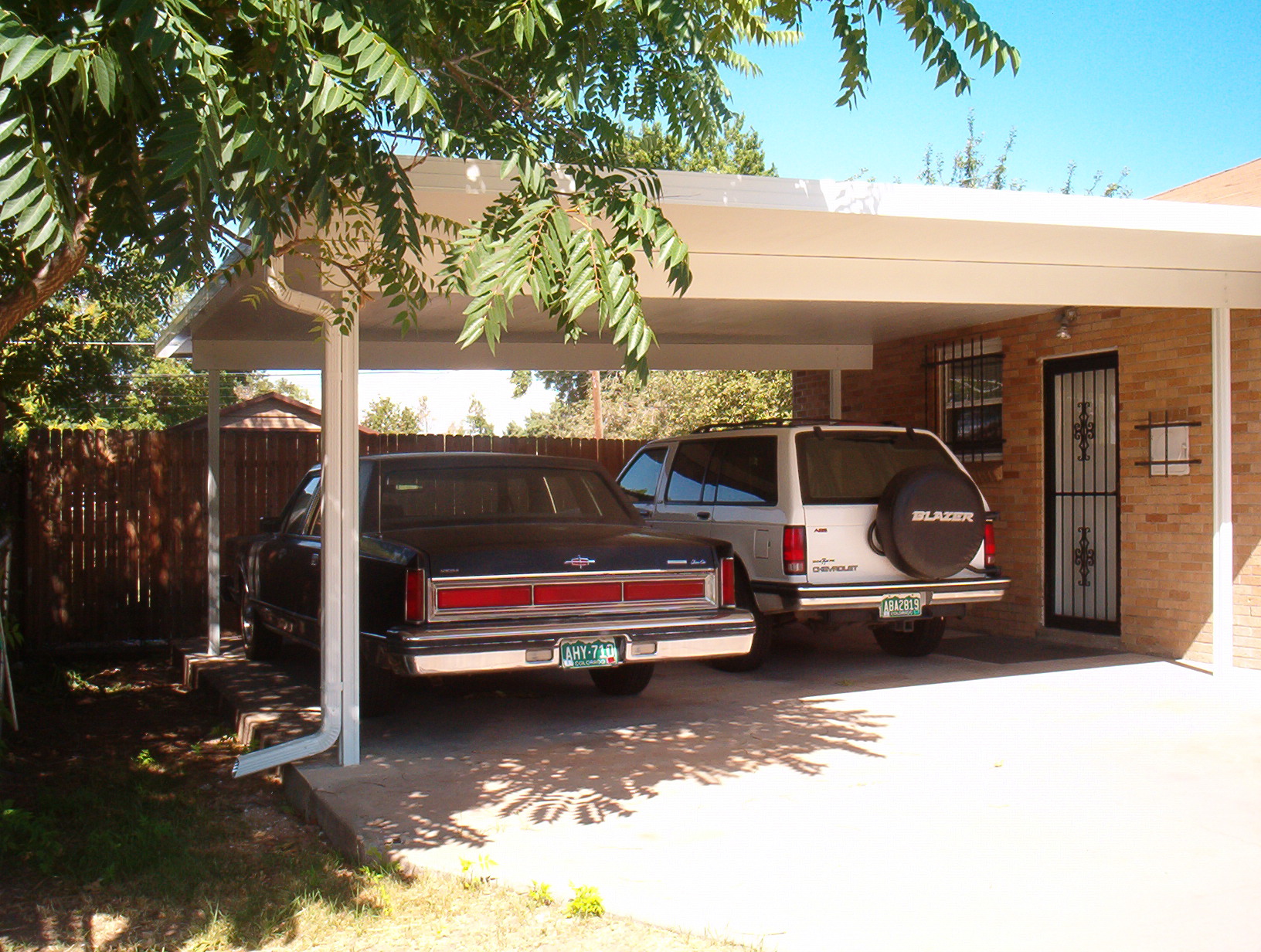 Features of the 1000 Series NWI Innovative Products Patio Cover
Normally a sloped cover that mounts to the home's wall and projects out to the customer's specifications

4" or 6" Thick Sloped or Gabled Panel Roofing System.  Gabled Roof comes with shingles to match existing home's roof.  Roofing System has two Aluminum Alloy Skins surrounding a Solid Polystyrene Insulated Core to reduce the heat of the sun's radiation

The insulated panel is comprised of metal skins that are rolled to form a unique patented locking system that easily snaps together, and an energy efficient continuous polystyrene foam core interface.  Temperatures underneath the cover are dramatically lowered.

Built-in insulation makes converting to a screen room or glass enclosure quick and easy.

The foam acts as a thermal break between the metal skins at the seam eliminating condensation problems inherent in other systems.

The internal locking system eliminates the need for additional fastening methods at the joint.

Sealant is encased in the joint, protecting it from ultraviolet destructions and forming a waterproof seal.

Roof panels are White.  The fascia that covers the edges of the roof come in White, Almond, Pebble Khaki, or Bronze color.

Panel Roof System includes Heavy Duty Extruded Aluminum Fascia, Gutters, and Downspouts.  Covers are available with fascia trim completely around the perimeter or gutter along the front and fascia on the sides.

An "I" beam goes across the front of the room to support the roof along with posts supporting the "I" beam.  The "I" beam and posts are made of aluminum alloy with an electrostatic finish to ensure no peeling or flaking.

The "I" beam and posts come in White, Almond, Pebble Khaki, and Bronze colors.

The cedar embossed ceiling gives you the look of wood without the maintenance.

Smooth and level surface both top and bottom.

Electric raceways can be installed in the ceiling for lighting and a ceiling fan.

Extensive and rigid testing ensures that the panels can withstand winds as strong as 140 mph and support loads up to 721 lbs per square foot and exceeds industry fire standards.

10-year Manufacturer's Warranty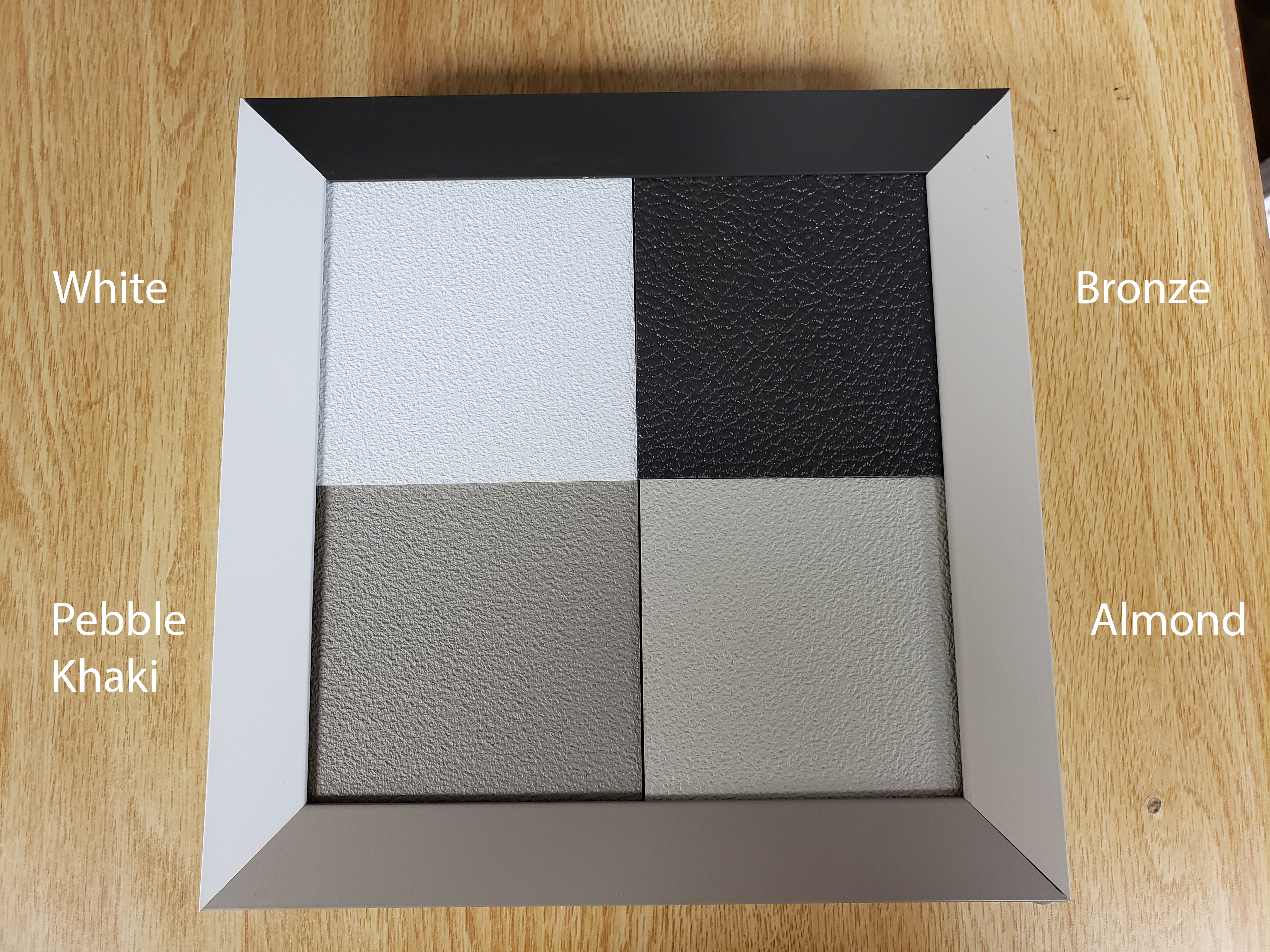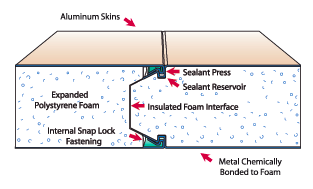 The Insulated Panel has a smooth metal skin at the top and bottom and a continuous insulated foam interface that reduces the temperatures underneath the patio cover significantly.  The foam acts as a thermal break between the metal skins eliminating condensation. With this sealed system, roof pitches as low as ¼" per foot can be made.
Photo Gallery of NWI Patio Covers