ProVia® Beaded/Wainscot Vinyl Soffit
ProVia's Beaded/Wainscot Super Polymer Soffit gives homeowners extra strength with style and durability. Hidden Channel Venting is available which allows your home to breathe without sacrificing exterior appearance. Color Keeper™ Anti-Fade Protection keeps the Soffit looking like new for many years. ProVia's Beaded Soffit is backed by the manufacturer's Lifetime Plus Limited Warranty and ODW's 2-year warranty installation warranty.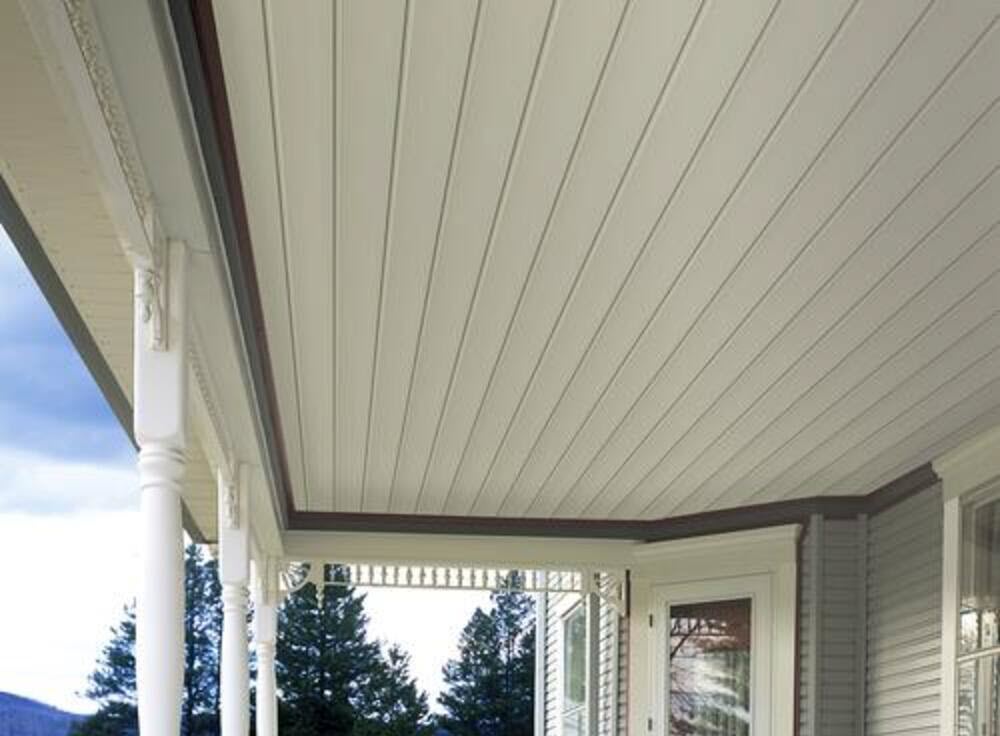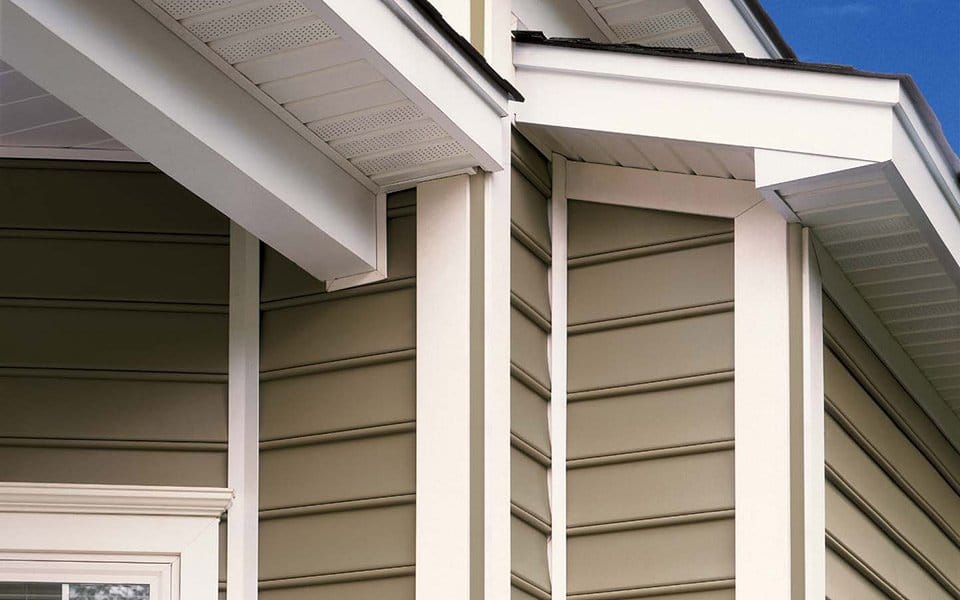 Soft Mill Grain Impression
(2) Profiles:
Triple 1 ¾" (plus Bead) Solid
Triple 1 ¾" (plus Bead) Hidden Vent
.042 Vinyl thickness
Beaded Reinforcement
Dual Channel Stability
AirCanal Channel Venting allows your home to breathe
(5) colors: White, Linen, Sand, Hero Blue, and Clay
Color Keeper™ Anti-Fade Protection helps ensure superior color retention
ProVia® Soffit Profile Comparison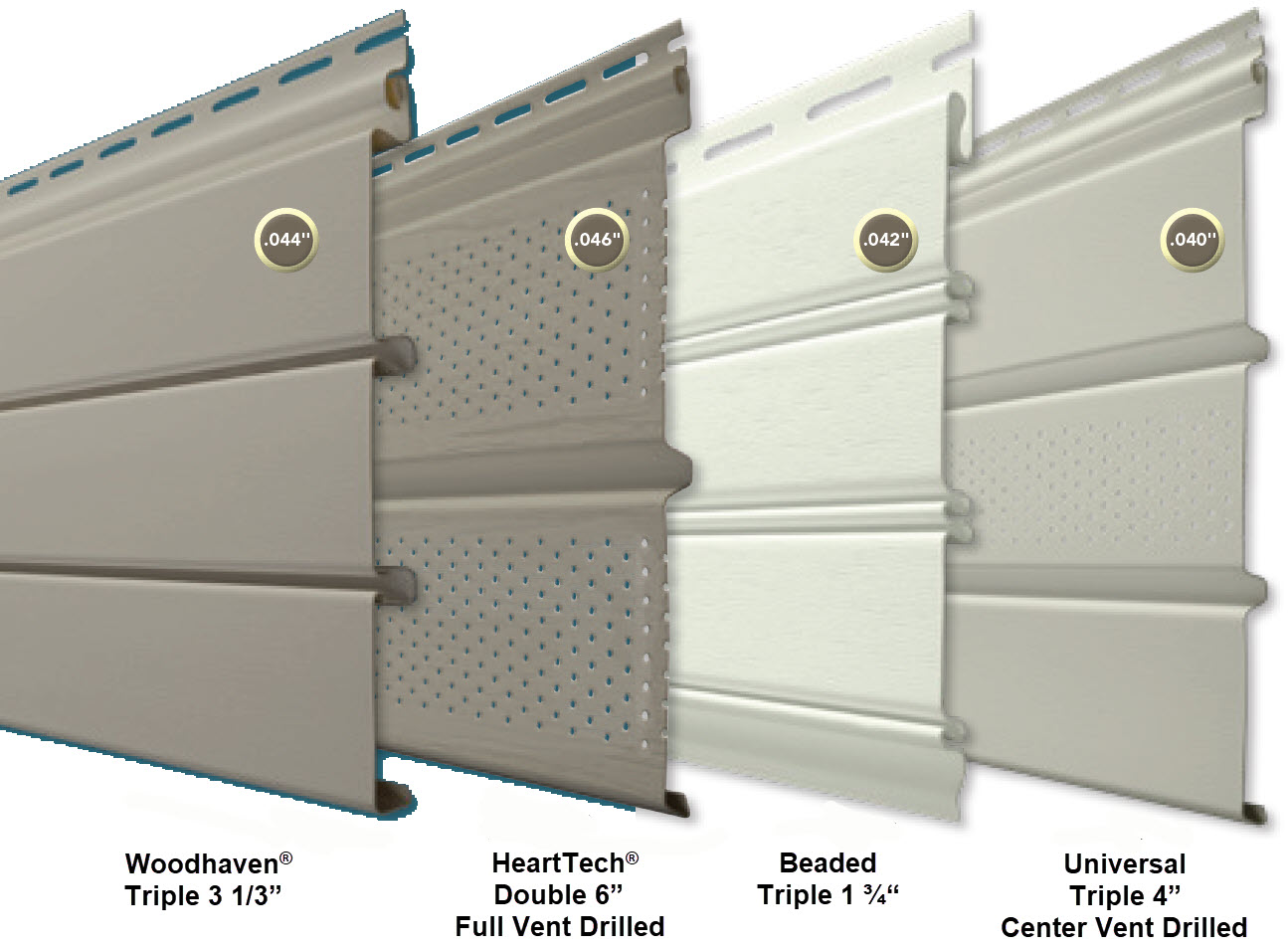 Beaded/Wainscot Soffit Colors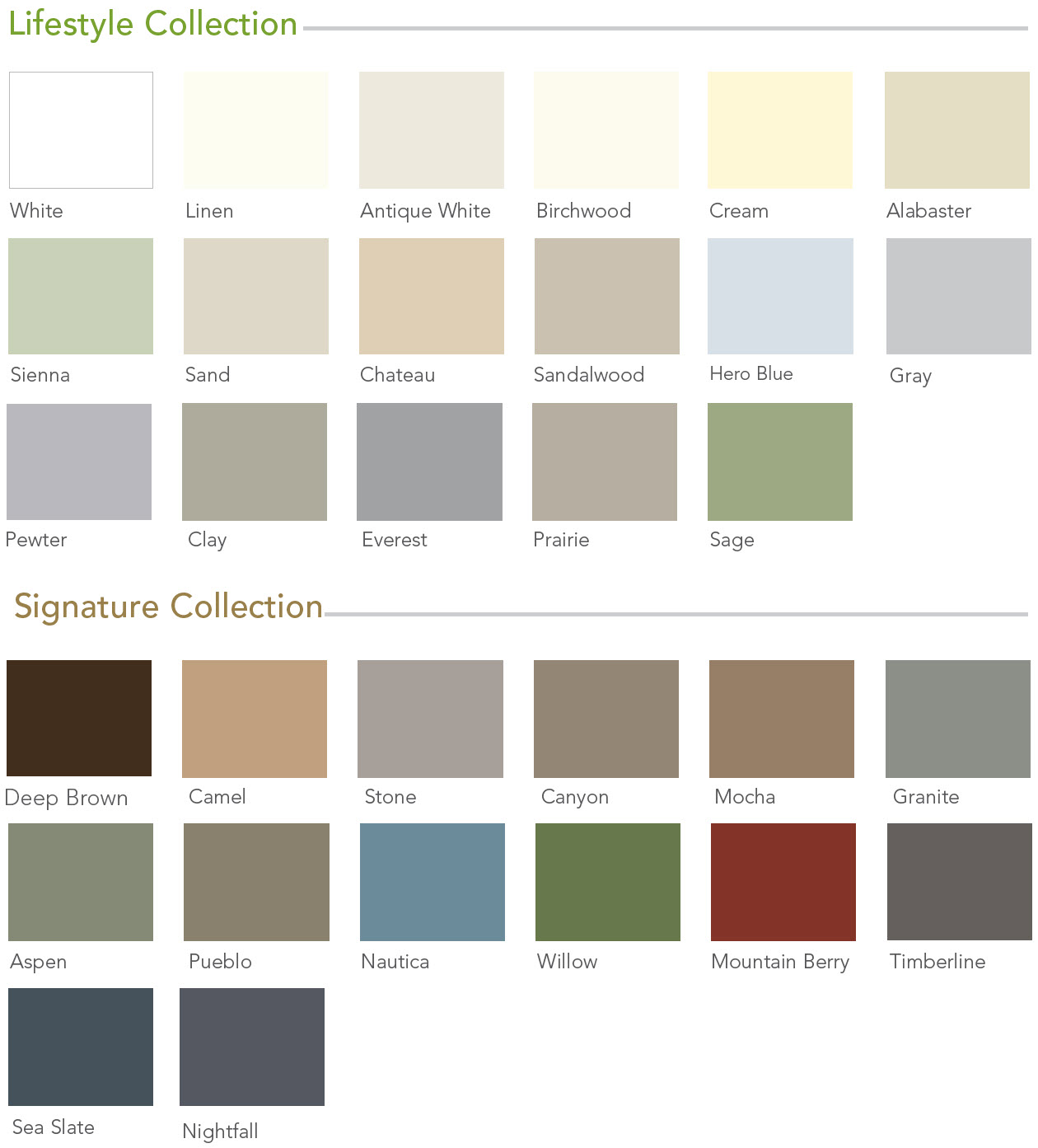 Note: The screen images of the colors are intended as a GUIDE only and should not be regarded as absolutely correct. Due to monitor settings, monitor pixel definitions, limitations of desktop scanners, digital photography, and dye lot variations, all colors are APPROXIMATIONS of actual colors.
Beaded/Wainscot Soffit Profiles

Click here to check out ProVia's Siding Photo Gallery for ideas on how to combine several
vinyl siding products, multiple colors, and decorative stone to express your unique sense of style.