Genie Screw Drive 4064H TriloG ProSeries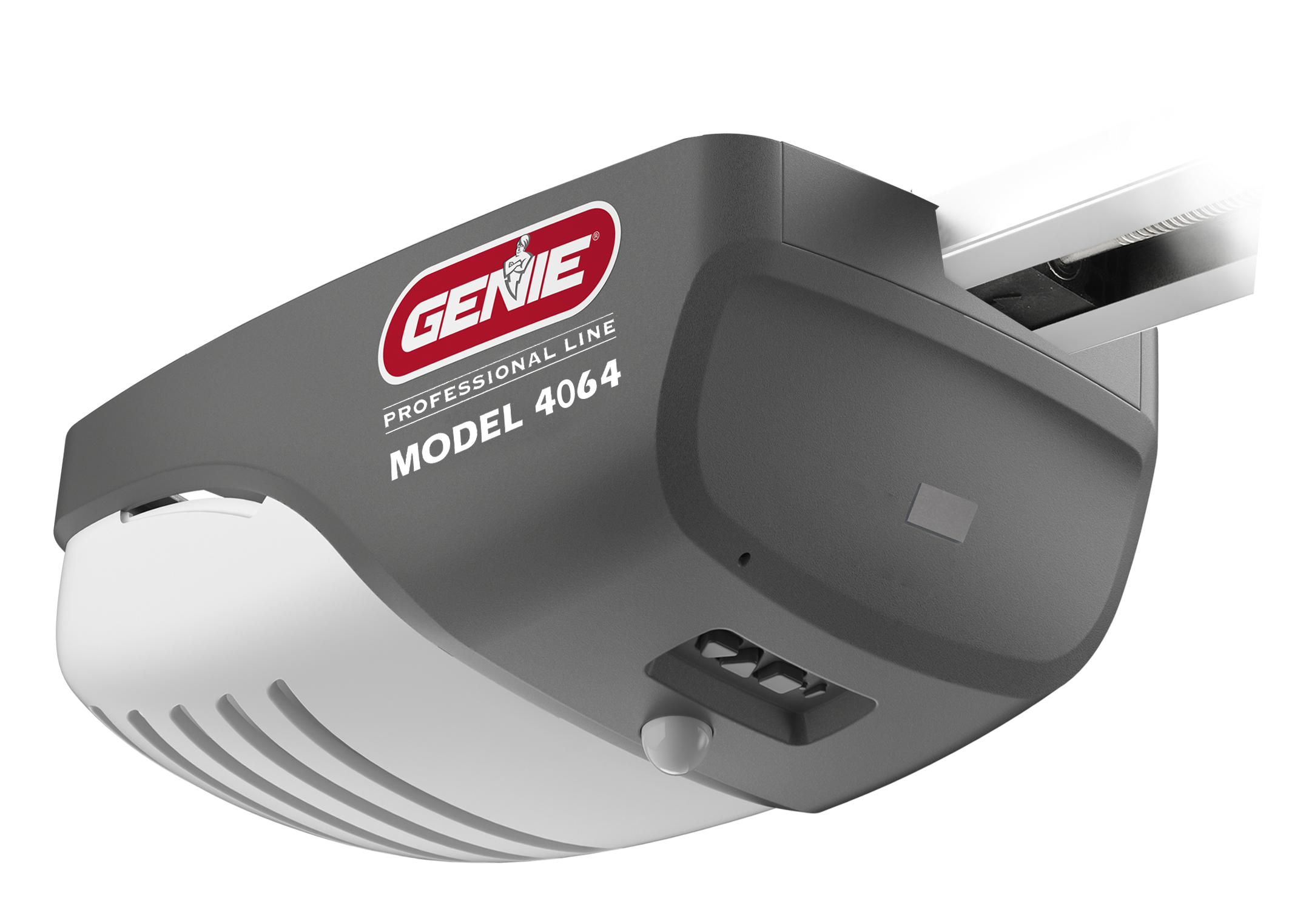 Features:
3/4 HPc DC motor with a patented direct drive screw that provides maximum power for opening the heaviest doors
Lifetime limited warranty on motor and screw drive
5 Year limited warranty on all parts and radio controls.
1 Year limited warranty on accessories.
Intellicode 2 security system prevents unauthorized entry by changing the radio code each time the door is used from billions of possible combinations.
3-button transmitter
Three Function Deluxe Wall Console standard.
No gears, chains or belts to wear out.
Self-lubricating drive screw requires no maintenance under normal operating conditions.
Speed can be adjusted for maximum opening speed of up to 10 inches per second.
(2) 100 watt bulb lighting system provides added convenience and safety.
The powerful yet quiet 3/4 HPc DC motor operates almost any residential door.
HPc designates that this motor is comparable to Genie lifting force specification for 3/4 Hp garage door openers.
Soft start and stop prevents damage to garage door.
C-channel rail for strength and aesthetics.