GWWC-P Genie Wireless Wall Console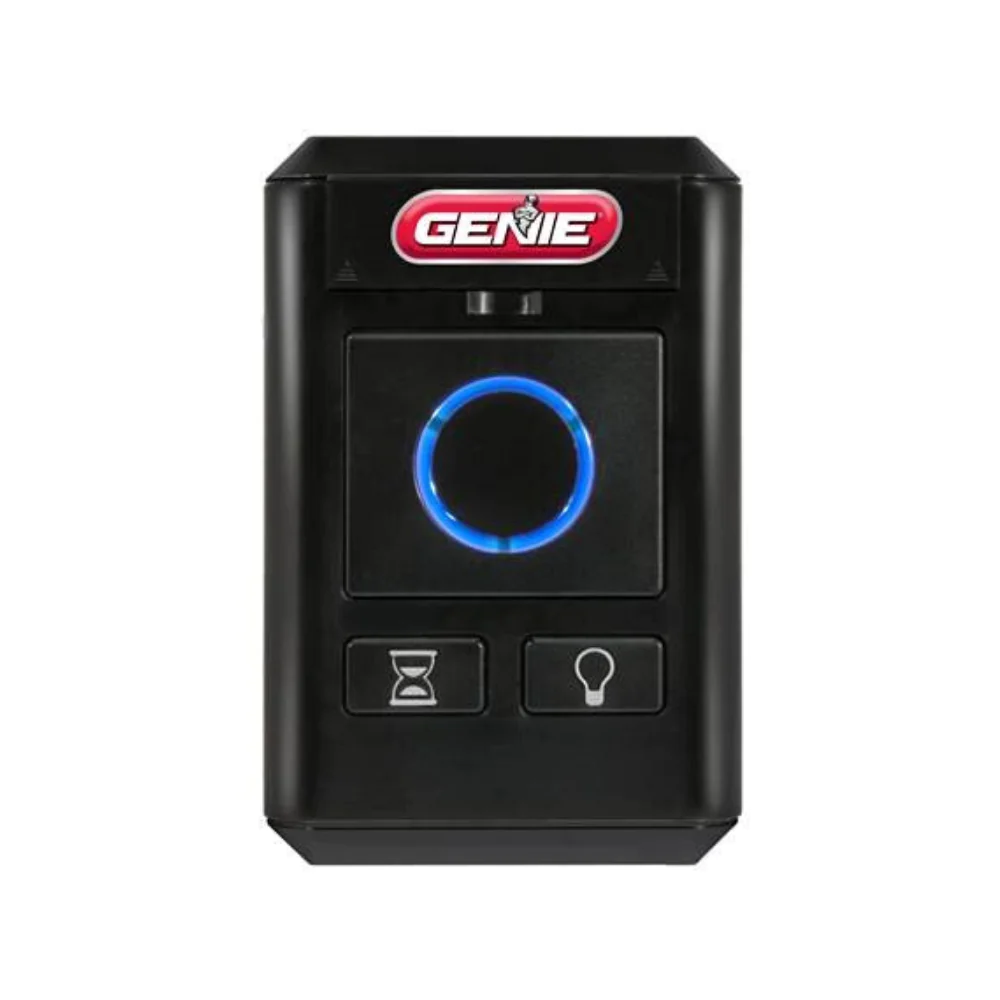 Features:
Compatible with all lntellicode@ equipped Genie garage door openers manufactured since 2013, (Not compatible with Models 1022, 1024, 1042, 2022, 2024, 2027, 2042).
Controls the door open/close and the garage door opener work light of a single door.
Features a delay button that allows for a safe exit out of the garage (10-20-30 second options).
Large buttons and optional blue LED light makes the console easy to locate in the dark.
Can be used in conjunction with other wall consoles.