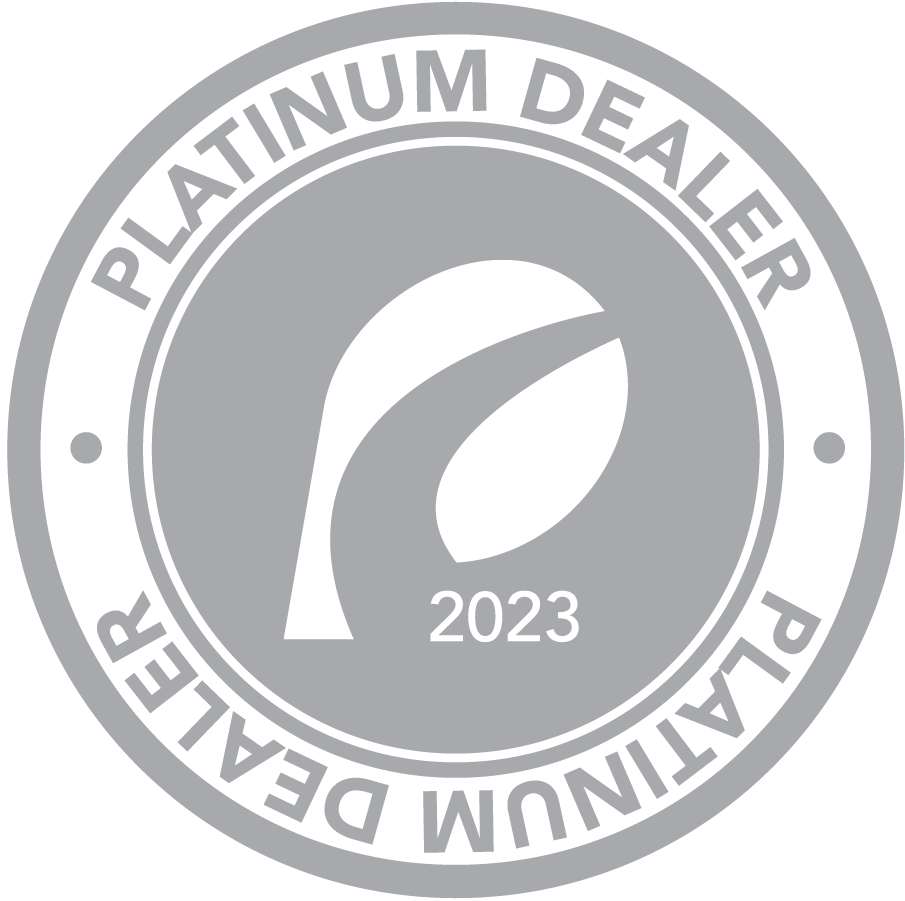 ProVia® Endure™ Vinyl Window
Endure™ Windows are constructed of SunShield® Vinyl which exceeds industry standards for strength, color retention, and ability to withstand the harsh effects of weather, UV light, and southern exposure. Endure™ vinyl windows are an excellent low-maintenance, energy efficient choice for homes and can be completely customized to fit your exact style.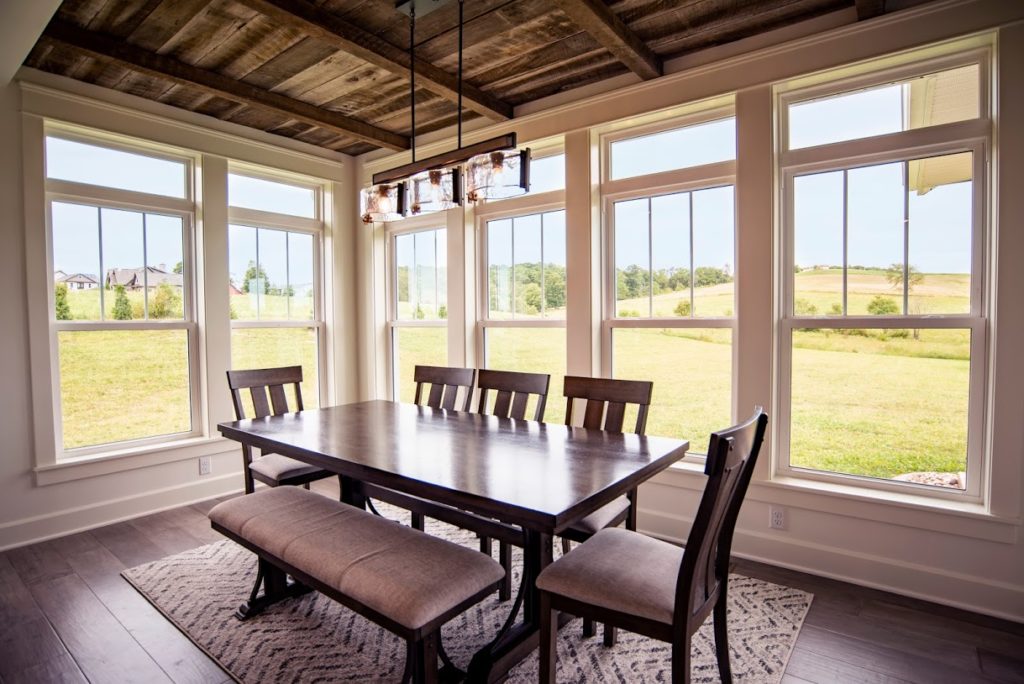 Lifetime Limited Warranty includes Glass Breakage & Seal Failure
SunShield® Vinyl resistant to rotting, cracking, pitting, peeling, & insect and microbial damage. Easy to clean and never requires painting
ComfortTech™ Warm Edge Glazing in Double or Triple Pane Glass that measurably improves thermal performance-for less heat loss, warmer glass temperatures, and reduced interior condensation
(4) Vinyl Exterior Colors: White, Beige, Sandstone, Classic Bronze
(7) Vinyl Interior Colors: White, Beige, Sandstone, Classic Oak, Dark Oak, Traditional Cherry, and White Woodgrain
(18) Exterior Paint Finish Options or Custom-Match Painted Windows
Neopor® Foam Insulated Frame increases the resistance to the flow of heat (R-Value) as the temperature outside drops, keeping you comfortable in your home
INNERGY® Thermal Reinforcements inside the vinyl chambers of the frame provide an energy-efficient alternative to aluminum that is 700 times better
Barrier-Fin & Bulb Seal Weatherstripping designed as an effective barrier against air, water, dust, and noise
(7) Hardware Finishes: White, Beige, Sandstone, Coppertone, Antique Brass, Satin Nickel, & Flat Bronze
Grid Options: External (Simulated Divided Lites) or Internal Grids between the panes of glass in Contoured, Flat, Pencil, or V-Groove profiles
Grid Patterns: Colonial, Cottage, and Prairie
(5) Privacy Glass Styles: Obscure Pebble, Gluechip, Waterfall, Chinchilla, and Taffeta
(4) Tinted Glass Colors: Solargray® Tint, Solarbronze® Tint, Solexia® Green Tint, and Azuria® Blue Tint Glass
Decorative Glass available in many styles with several caming finish choices
Inspirations™ Art Glass allows you create custom color palettes and design patterns
Extruded Aluminum Screen Frame with BetterVue® Fiberglass Mesh.
Optional SeeVue® Stainless Steel Screen and Optional Aluminum and Heavy Duty Fiberglass Screen Mesh
Aluminum Internal Blinds custom-fit to the exact dimensions of each window. Comes in (5) colors: White, Silver, Champagne, Cream, and Tan.
Internal Blinds come with a 10-year Limited Warranty.
Masterfit™ Inside Trim available in Modern, Colonial, or Flat profiles with your choice of (16) Stain or (17) Paint Finishes applied by the factory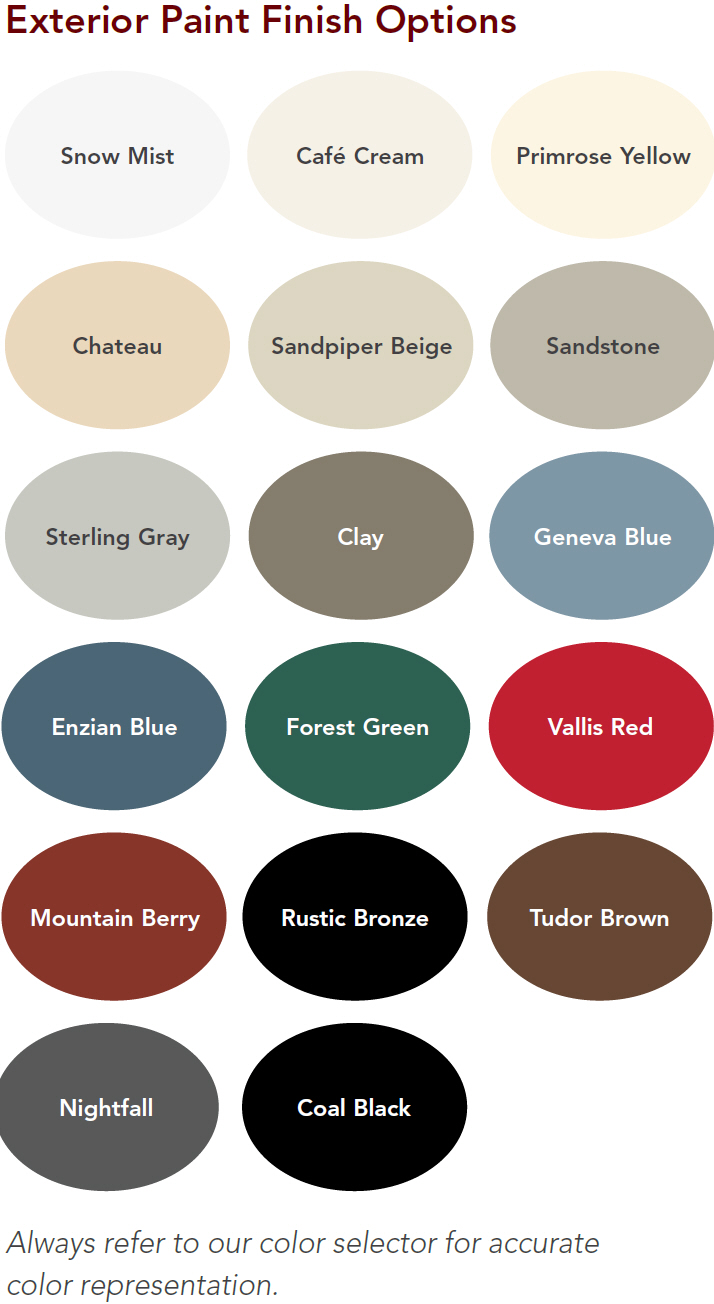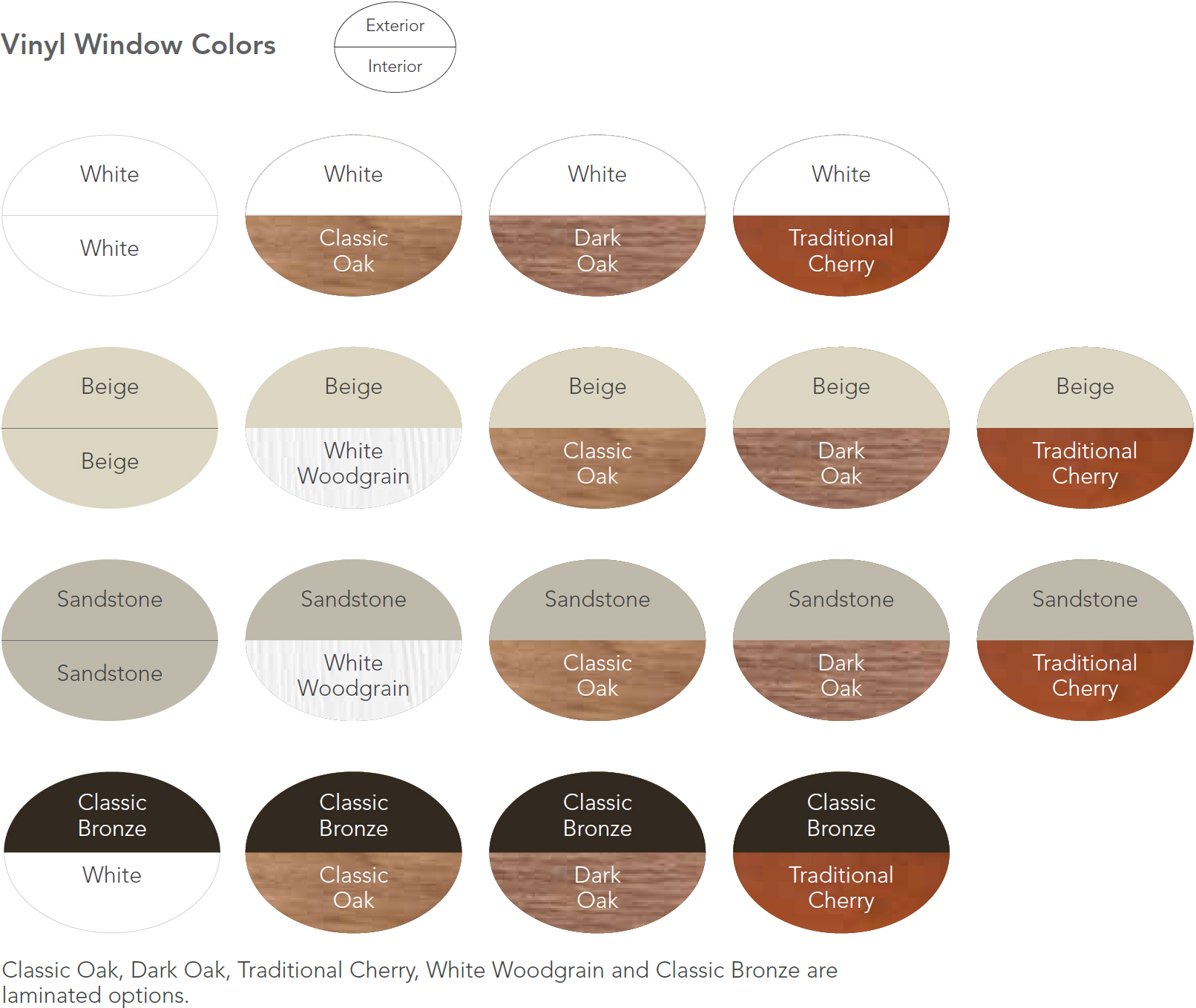 Note: The screen images of the colors are intended as a GUIDE only and should not be regarded as absolutely correct. Due to monitor settings, monitor pixel definitions, limitations of desktop scanners, digital photography, and dye lot variations, all colors are APPROXIMATIONS of actual colors.
INNERGY Thermal Reinforcement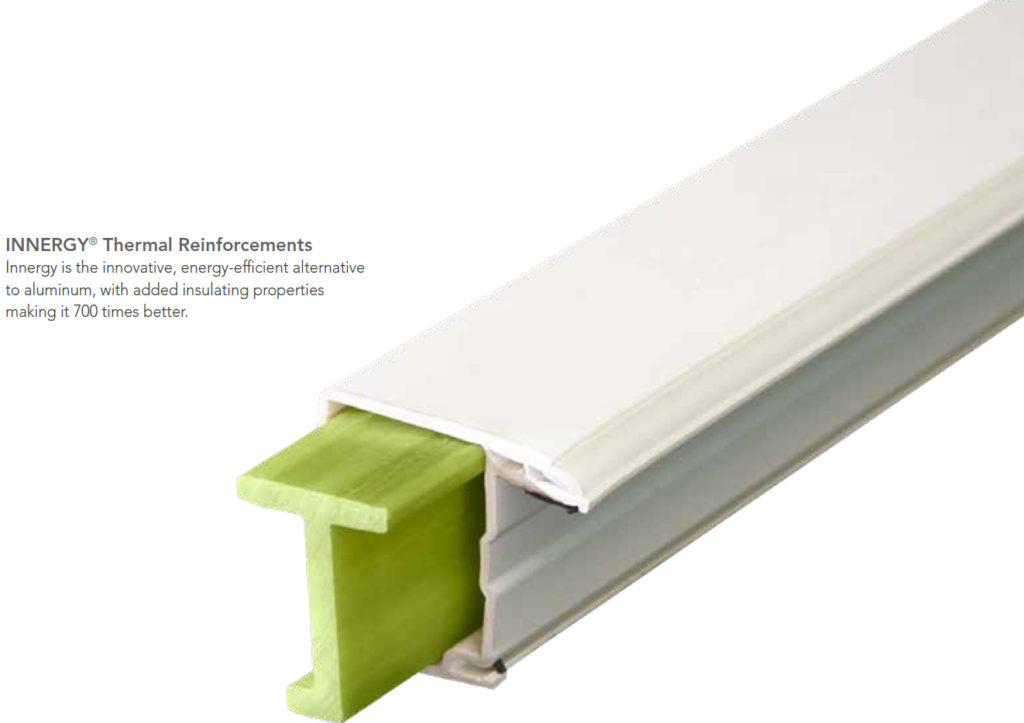 Endure weatherstripping – Bulb Seal & Barrier-Fin features

ProVia ComforTech Glass Packages

ProVia Privacy Glass Options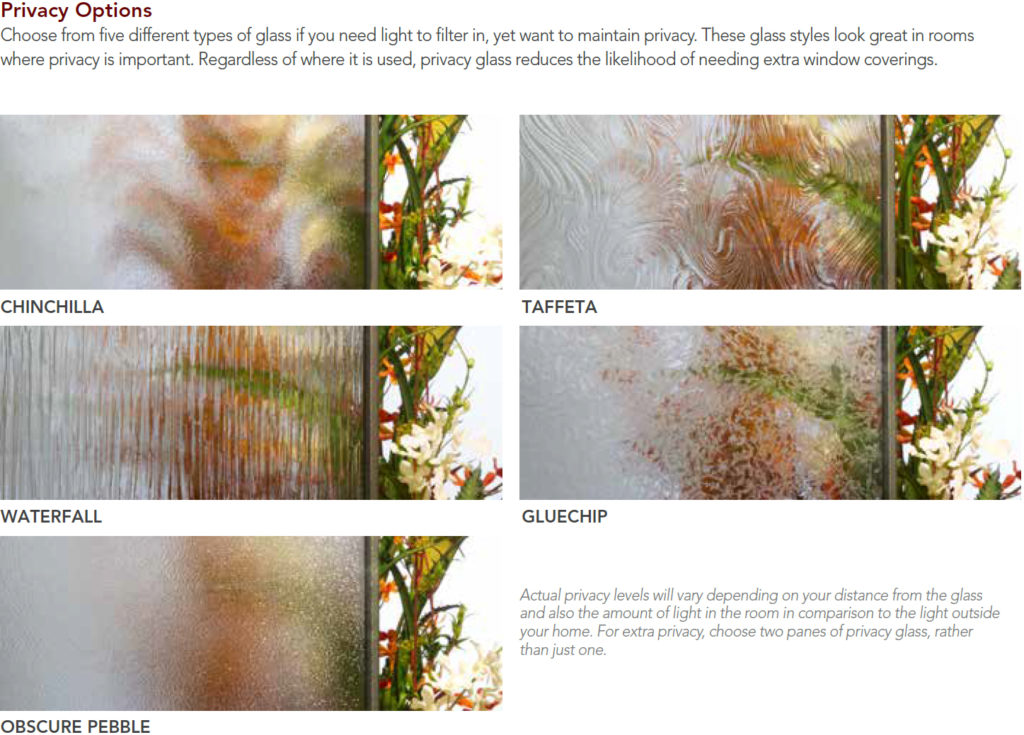 ProVia® Simulated Divided Lites (SDL)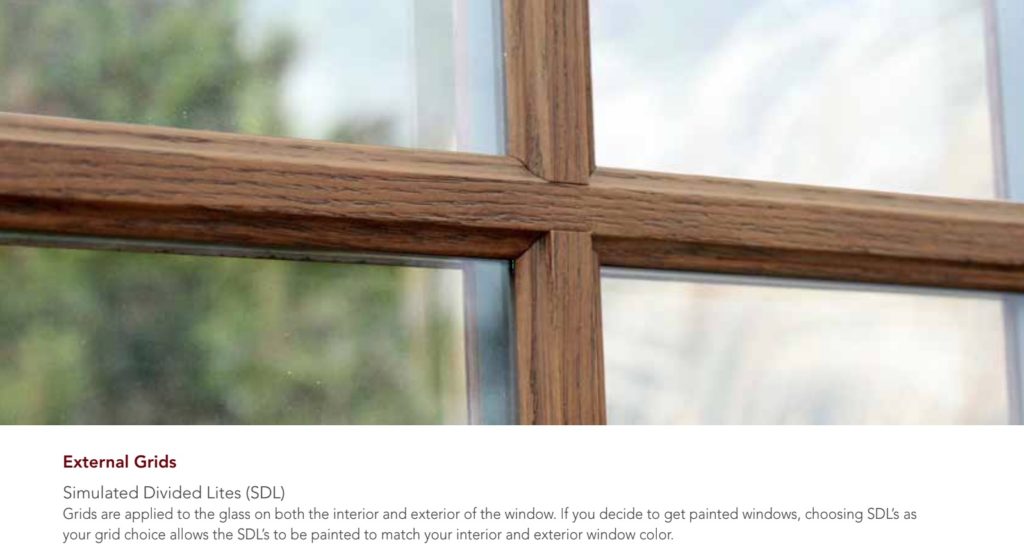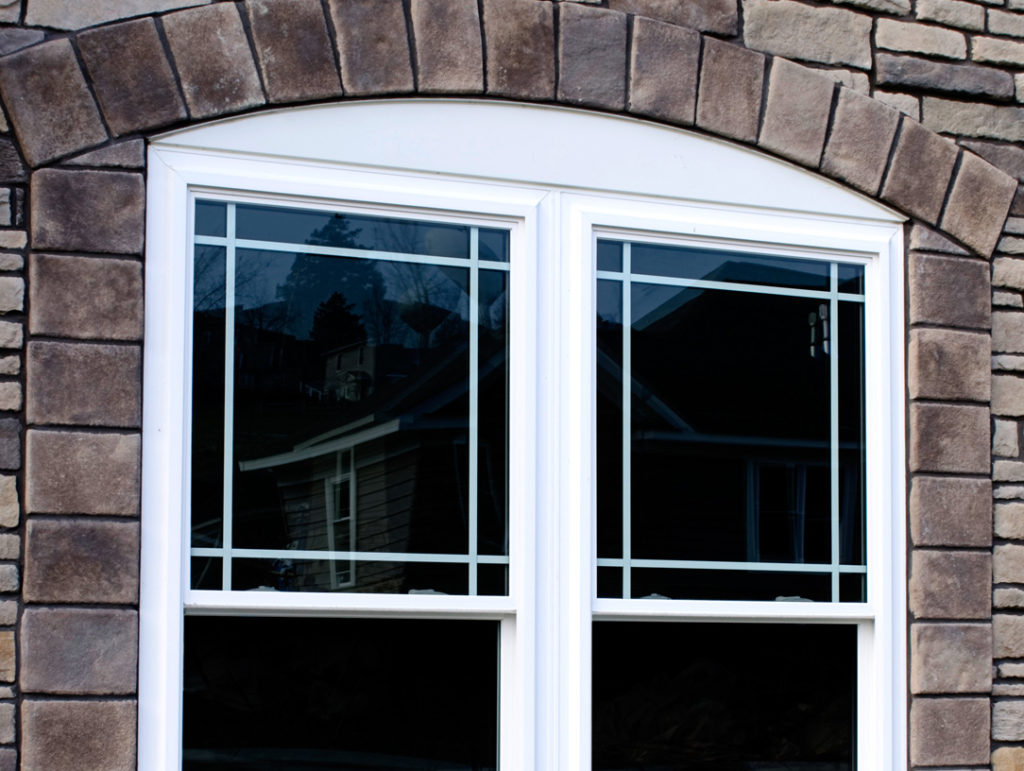 ProVia® Internal Grid Types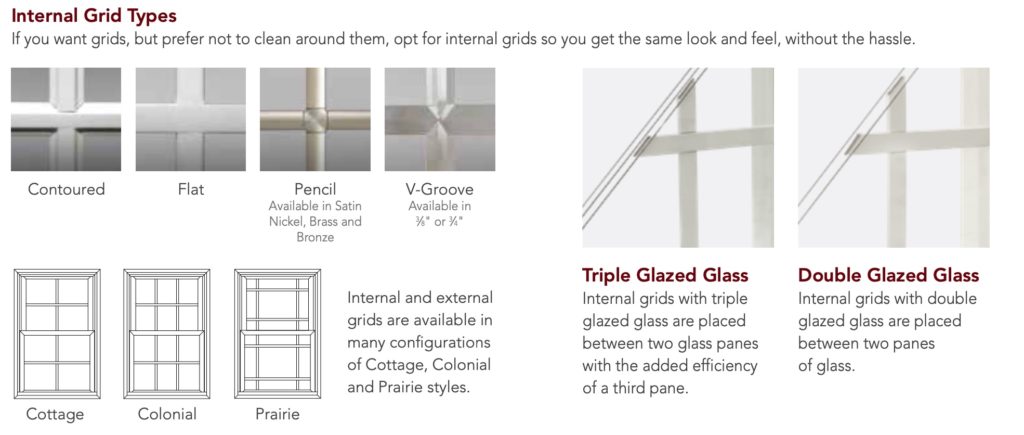 Decorative Glass Options: This glass does not have stained color glass in it.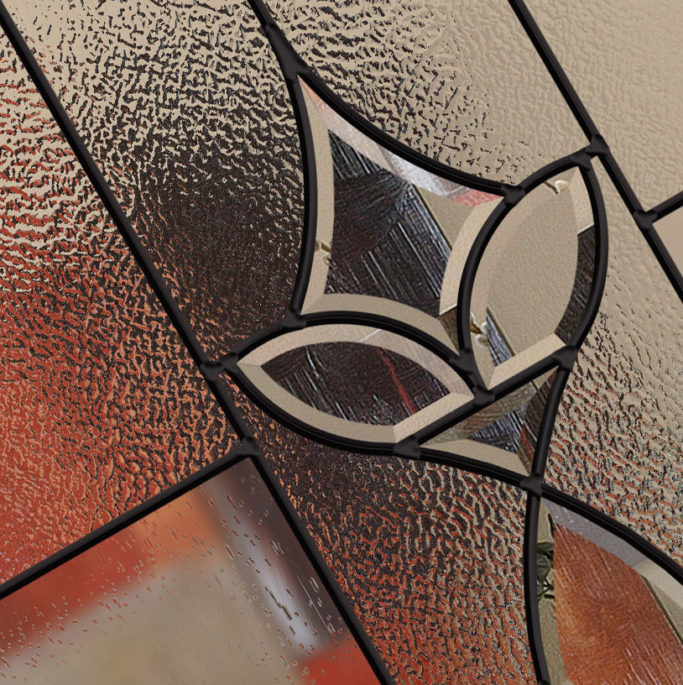 Inspirations Art Glass Option: This glass has stained glass colors in it.