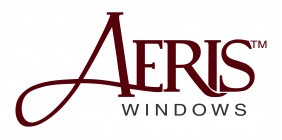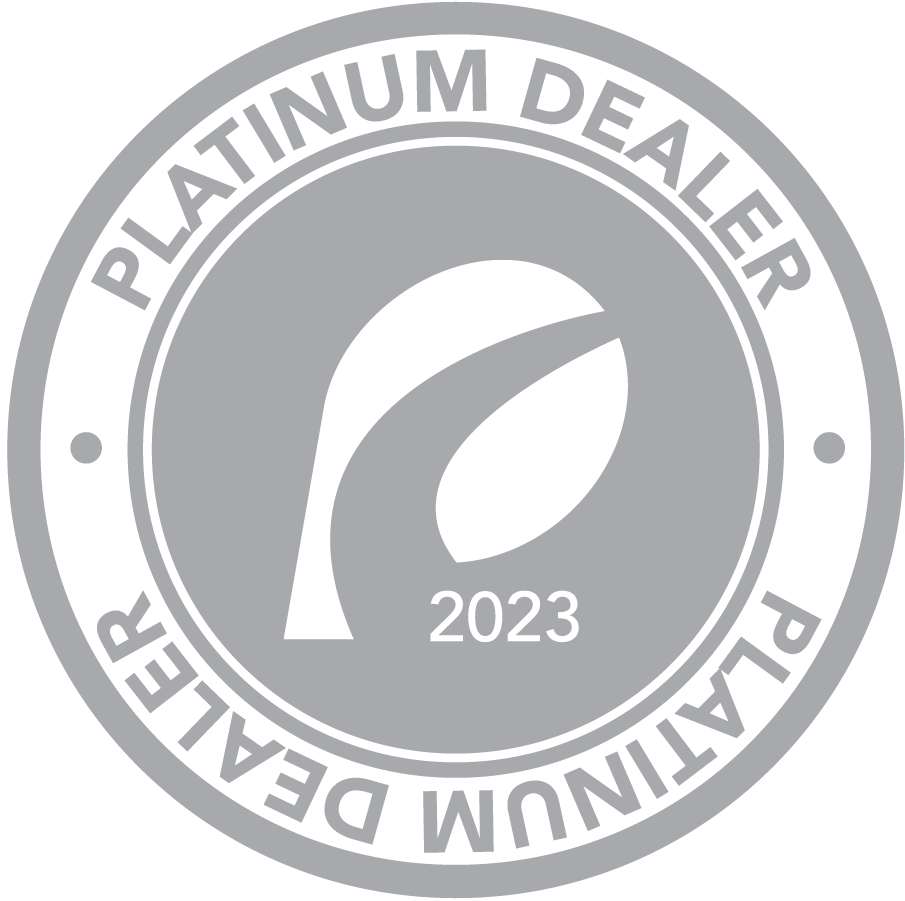 ProVia® Aeris™ Wood/Vinyl Window
The Aeris™ Window Series combines the warmth and beauty of a Real Wood Interior with a true maintenance-free Vinyl Exterior frame and sash that resists chipping, cracking, peeling, pitting, and blistering. Aeris Window components have a high-performance engineered design to meet ENERGY STAR Certified standards.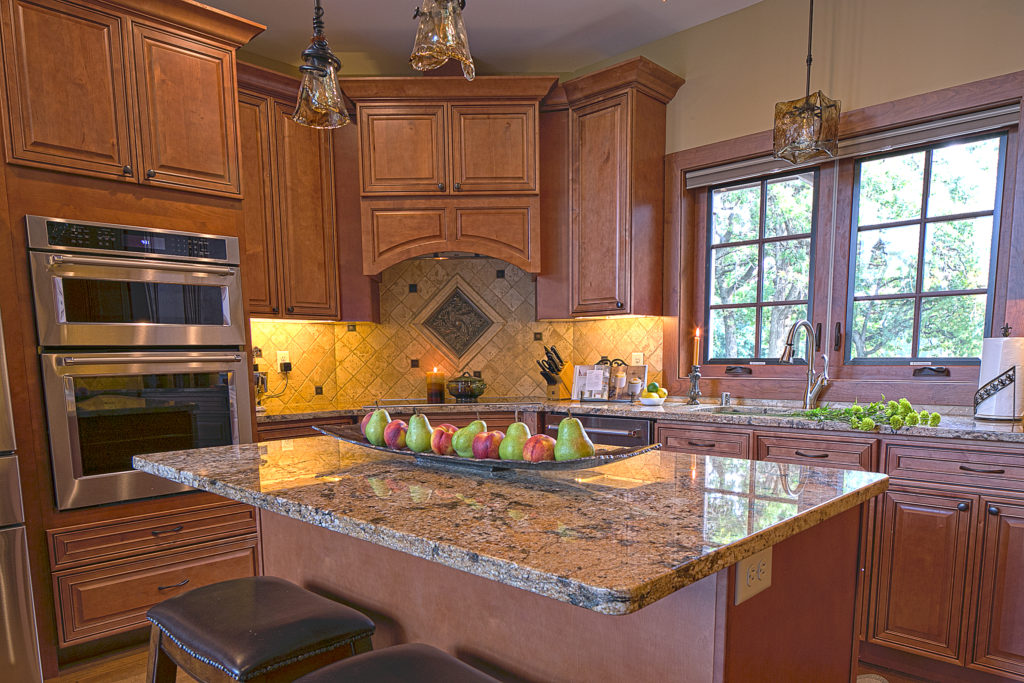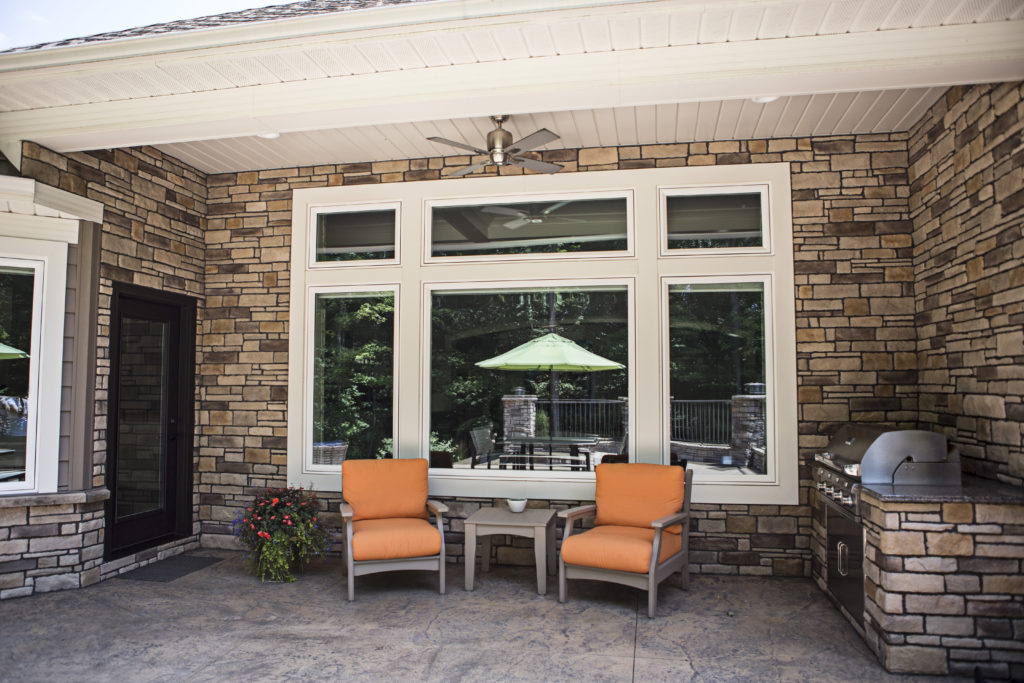 Lifetime Limited Warranty includes Glass Breakage & Seal Failure
ComfortTech™ Warm Edge Glazing in Double or Triple Pane Glass that
measurably improves thermal performance-for less heat loss, warmer glass temperatures, and reduced interior condensation
(4) Vinyl Exterior Colors: White, Beige, Sandstone, Classic Bronze
(3) Hardwood Interior Options: Oak, Cherry, Maple
(16) Interior Stain Finish Options & (16) Interior Paint Finish Options
(17) Exterior Paint Finish Options & Custom-Matched Paint Colors
Neopor® Foam Insulated Frame increases the resistance to the flow of heat (R-Value) as the temperature outside drops, keeping you comfortable in your home
Barrier-Fin & Bulb Seal Weatherstripping designed as an effective barrier against air, water, dust and noise
Compound Tension™ Balance system with color coordinated covers and jamb pocket and Integral Interlock at meeting rail
(7) Hardware Finishes: White, Beige, Sandstone, Bright Brass, Antique Brass, Satin Nickel, & Flat Bronze
Grid Options: Simulated Divided Lites (SDL) and Internal Grids between the panes of glass in Contour, Pencil, or Flat profiles
Grid Patterns: Colonial, Cottage, Single Prairie, Double Prairie Grids
(5) Privacy Glass Options: Obscure Pebble, Gluechip, Chinchilla, Taffeta, and Waterfall
(4) Tinted Glass Colors: Solargray® Tint, Solarbronze® Tint, Solexia® Green Tint, and Azuria® Blue Tint Glass
Decorative Glass available in many styles with several caming color choices
Inspirations™ Art Glass allows you create custom color palettes and design patterns
Extruded Aluminum Screen Frame with BetterVue® Fiberglass Mesh.
Optional SeeVue® Stainless Steel Screen and Optional Aluminum and Heavy Duty Fiberglass Screen Mesh
Aluminum Internal Blinds custom-fit to the exact dimensions of each window. Comes in (5) colors: White, Silver, Champagne, Cream, and Tan.
Internal Blinds come with a 10-year Limited Warranty.
Masterfit™ Inside Trim available in Modern, Colonial, or Flat profiles with your choice of (16) Stain or (16) Paint Finishes applied by the factory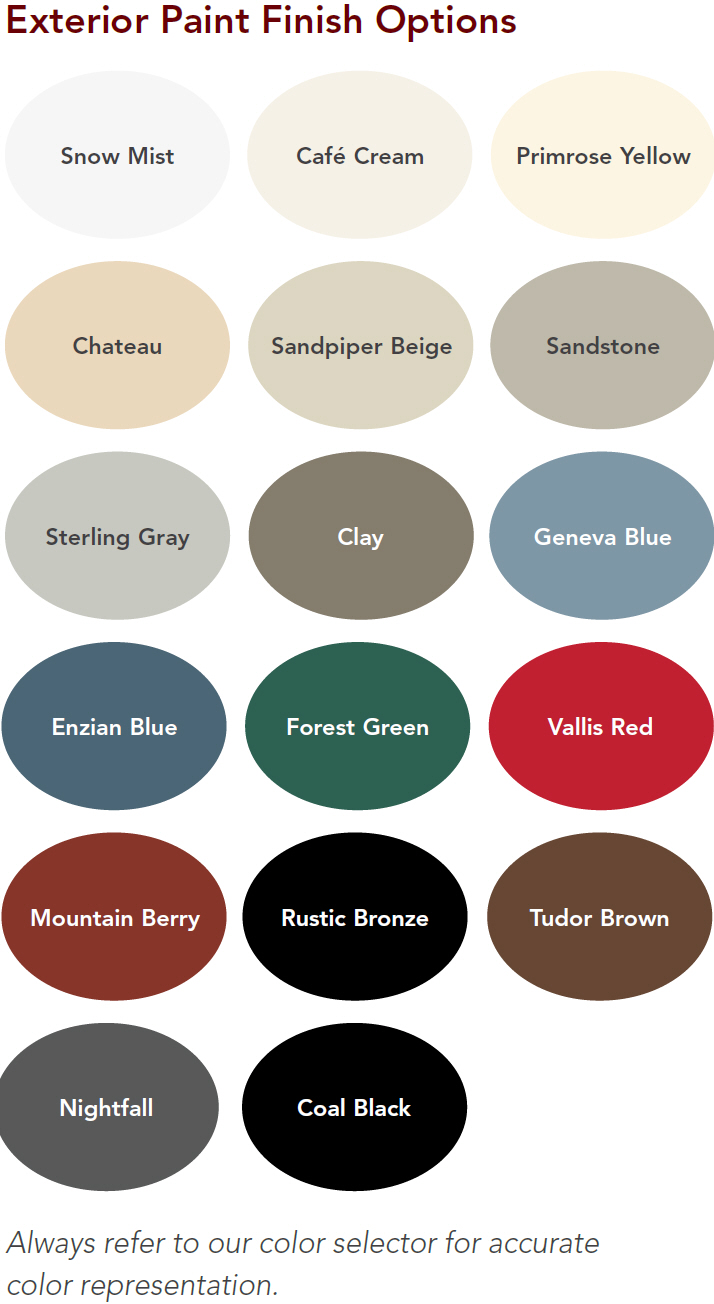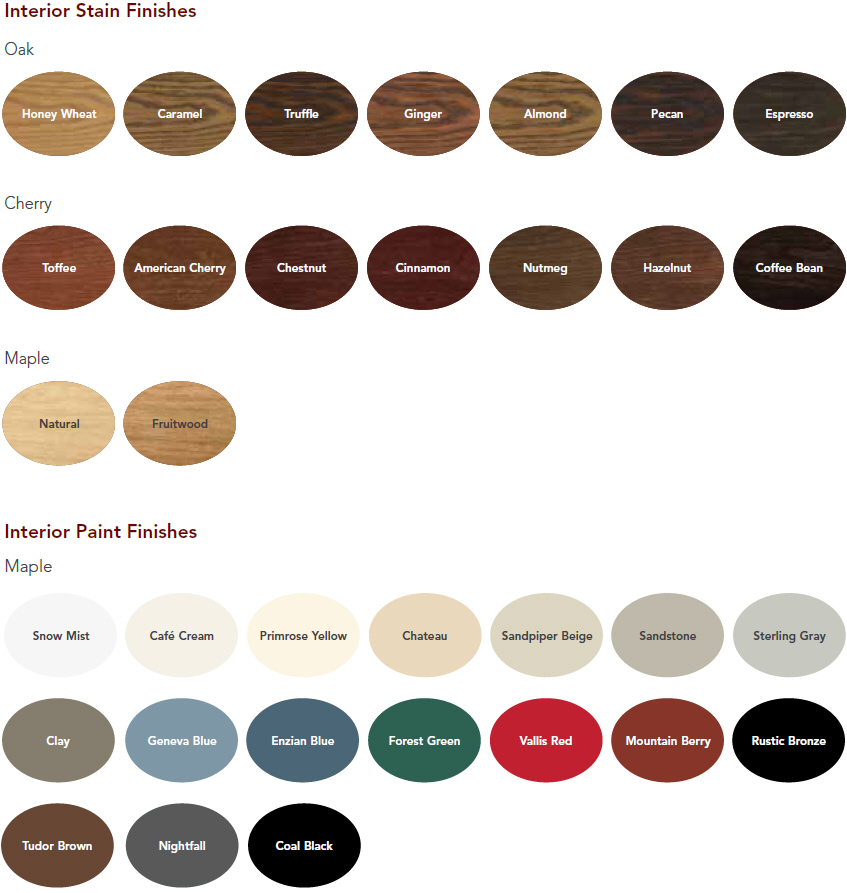 Note: The screen images of the colors are intended as a GUIDE only and should not be regarded as absolutely correct. Due to monitor settings, monitor pixel definitions, limitations of desktop scanners, digital photography, and dye lot variations, all colors are APPROXIMATIONS of actual colors.
Aeris weatherstripping – Bulb Seal & Barrier-Fin features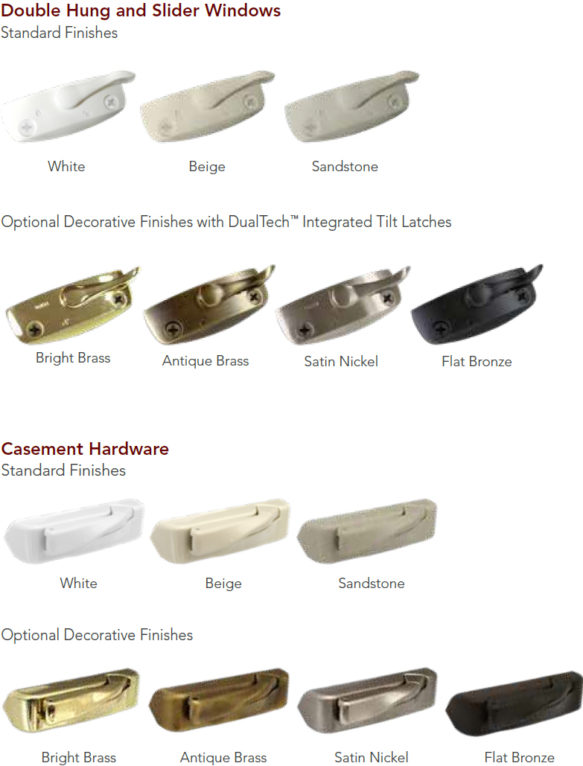 ProVia ComforTech Glass Packages
ProVia Privacy Glass Options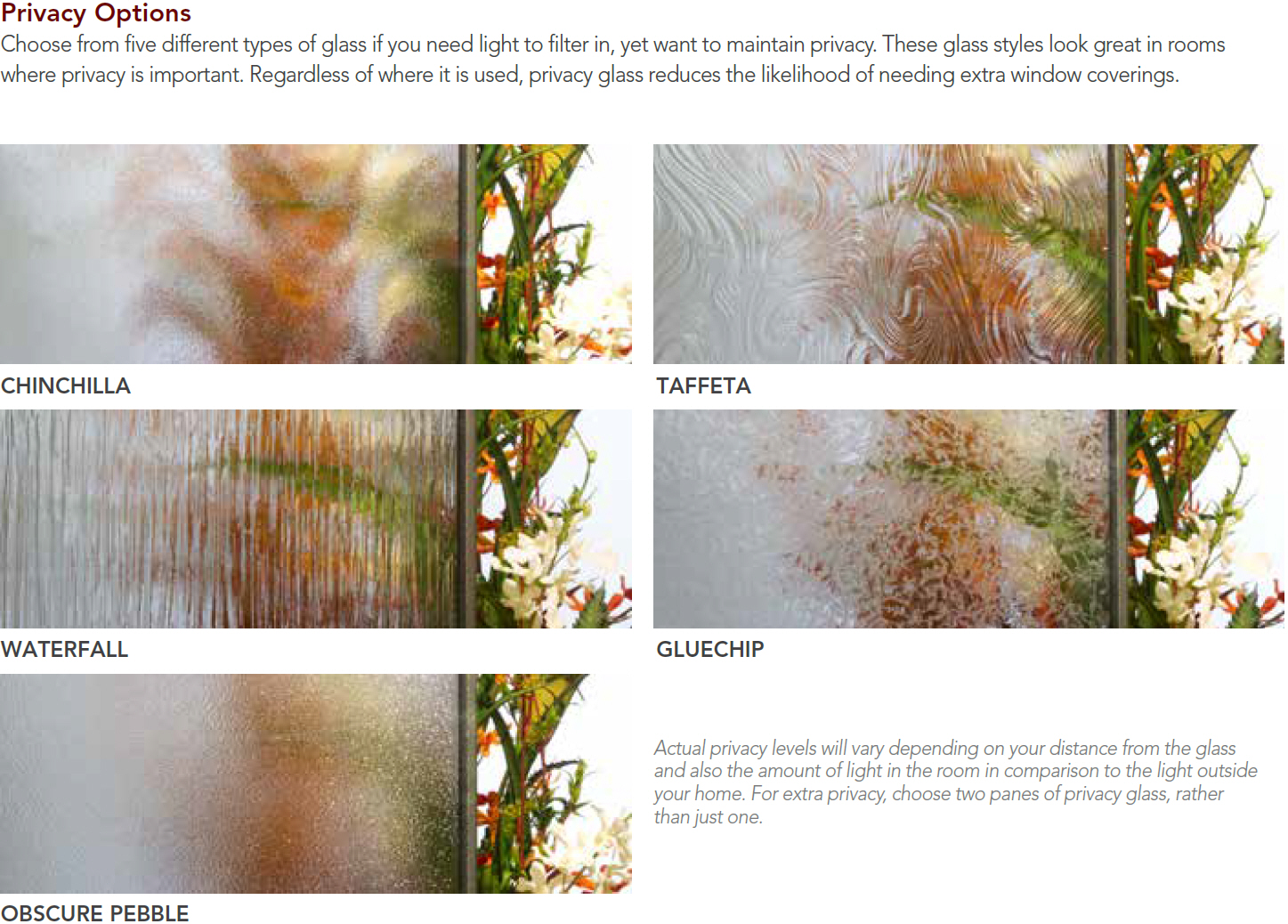 Provia® Simulated Divided Lites (SDL)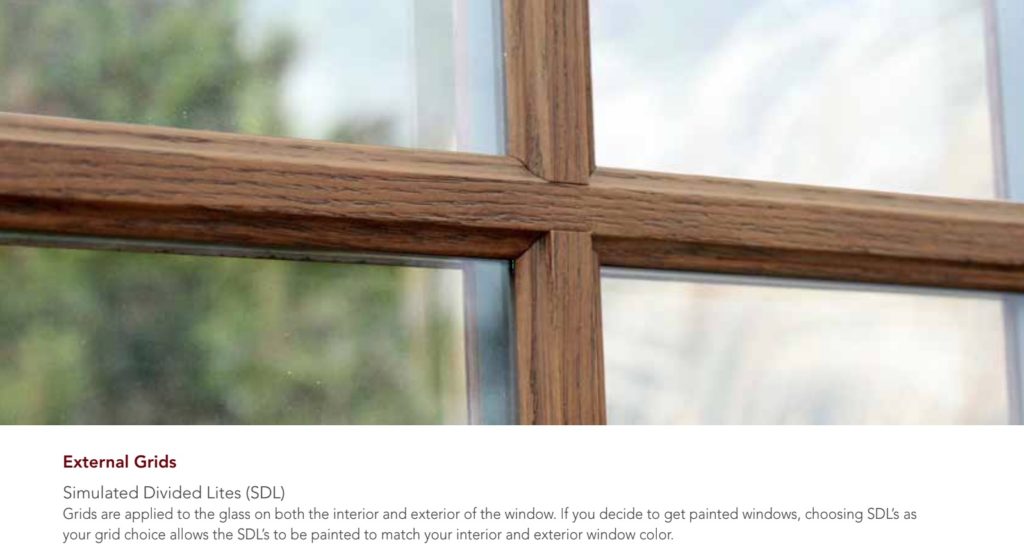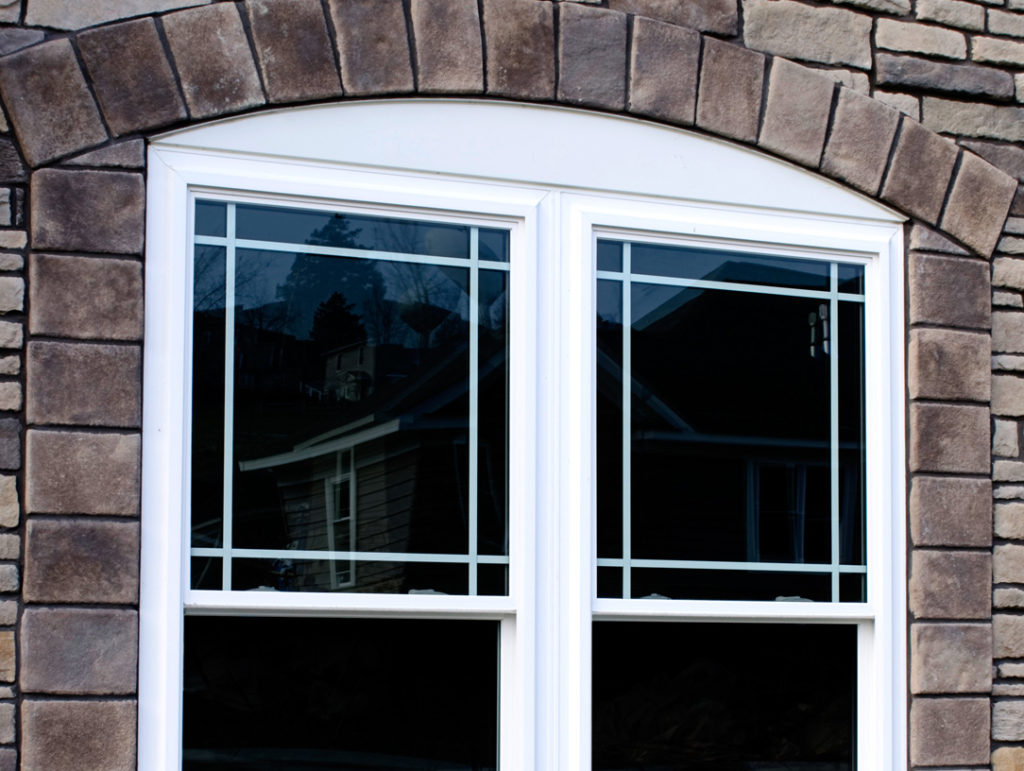 ProVia® Internal Grid Types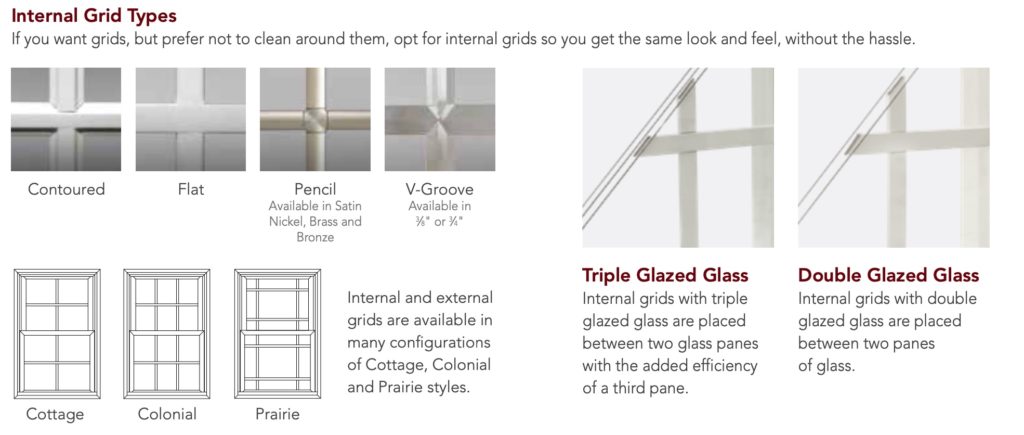 Decorative Glass Options: This glass does not have stained color glass in it.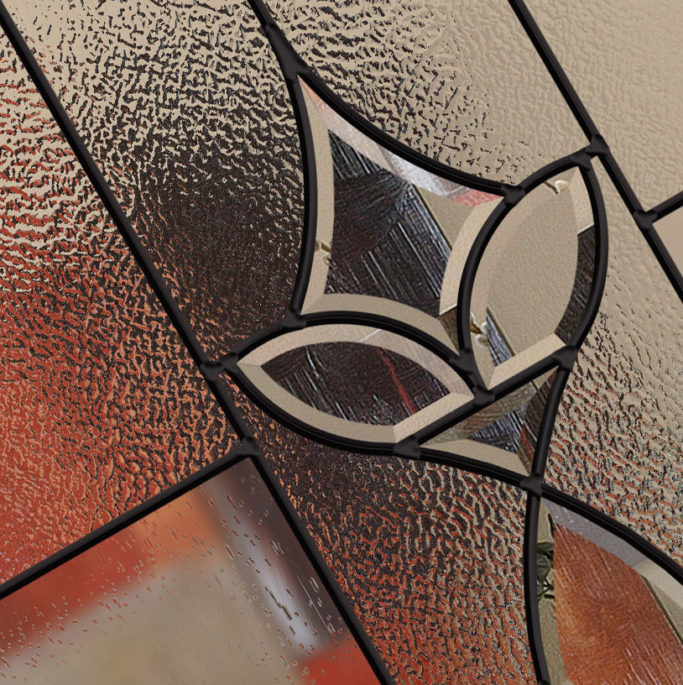 Inspirations Art Glass Option: This glass has stained glass colors in it.