Clopay Classic Wood Collection
Flush Panel Wood Doors
Model 33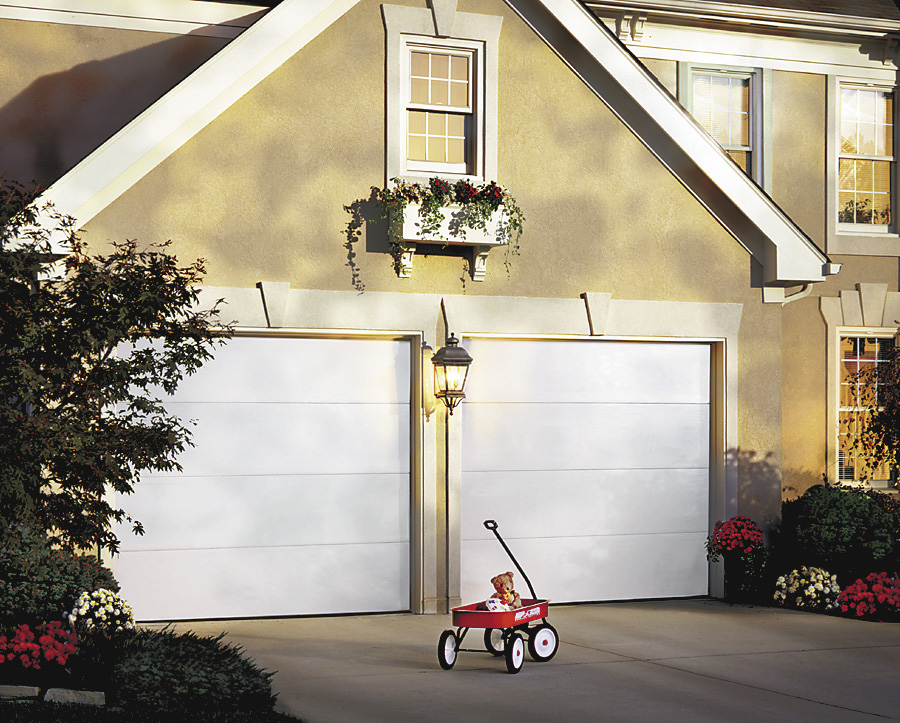 Three-layer contstruction with polystyrene insulation. R-value = 5.9
Heavy duty 1 5/8″ section thickness
Exterior wood options include smooth Luan and Ruff Sawn Breckenridge panels
Interior surface is smooth Luan
Shiplap joint provides a weather-resistant fit between sections to help seal out rain, wind & snow
All doors can be factory primed or finish painted white. Custom stain and paint colors are available. 
Nine factory finish stain options are available on stain grade wood species. To see what the stains look like, see Clopay Brochure linked located at the bottom of this page.