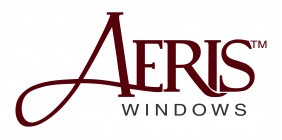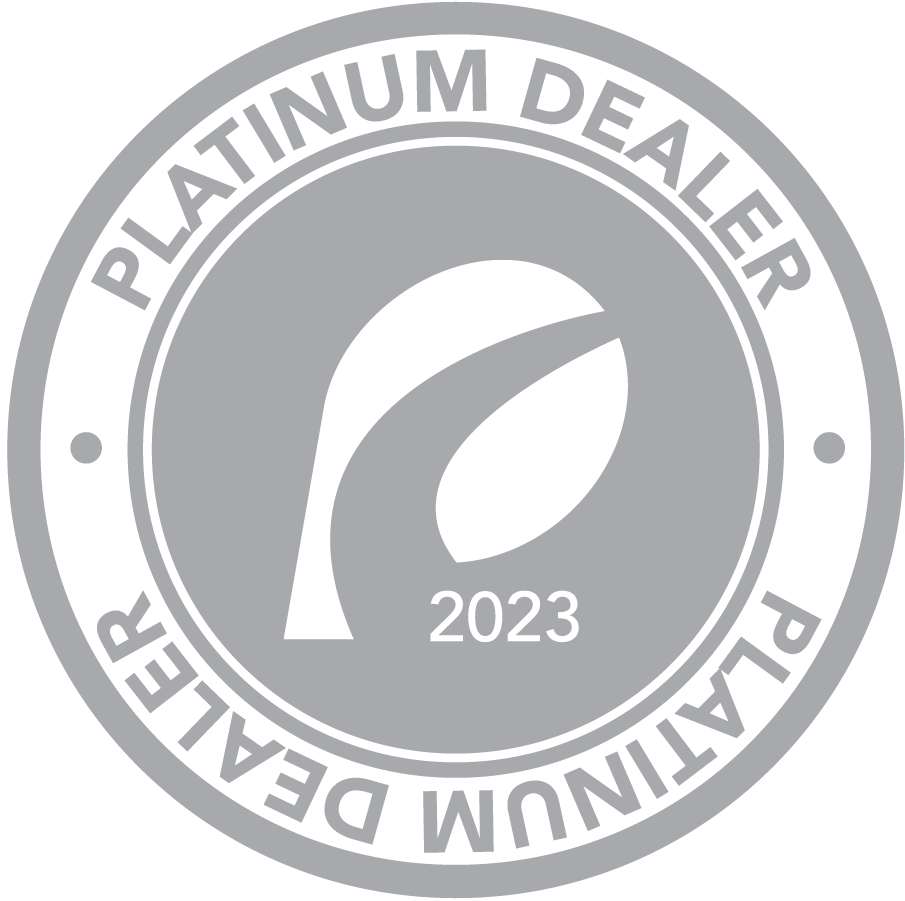 ProVia® Aeris™ Wood/Vinyl Sliding Patio Door
The Aeris™ Patio Door Series combines the warmth and beauty of a Real Wood Interior with a true maintenance-free exclusive PVC formula Exterior frame and sash that resists rotting, cracking, pitting, corroding, and peeling. The PVC formula gives the Aeris™ Patio Door a very durable and rigid frame. With that, you also get a factory-finished real wood interior, stained or painted to the color of your choice. Aeris™ Patio Door components have a high-performance engineered design to meet ENERGY STAR® Certified standards. The Aeris™ Patio Door is a truly unique product, offering both wood and vinyl to suit your needs and style.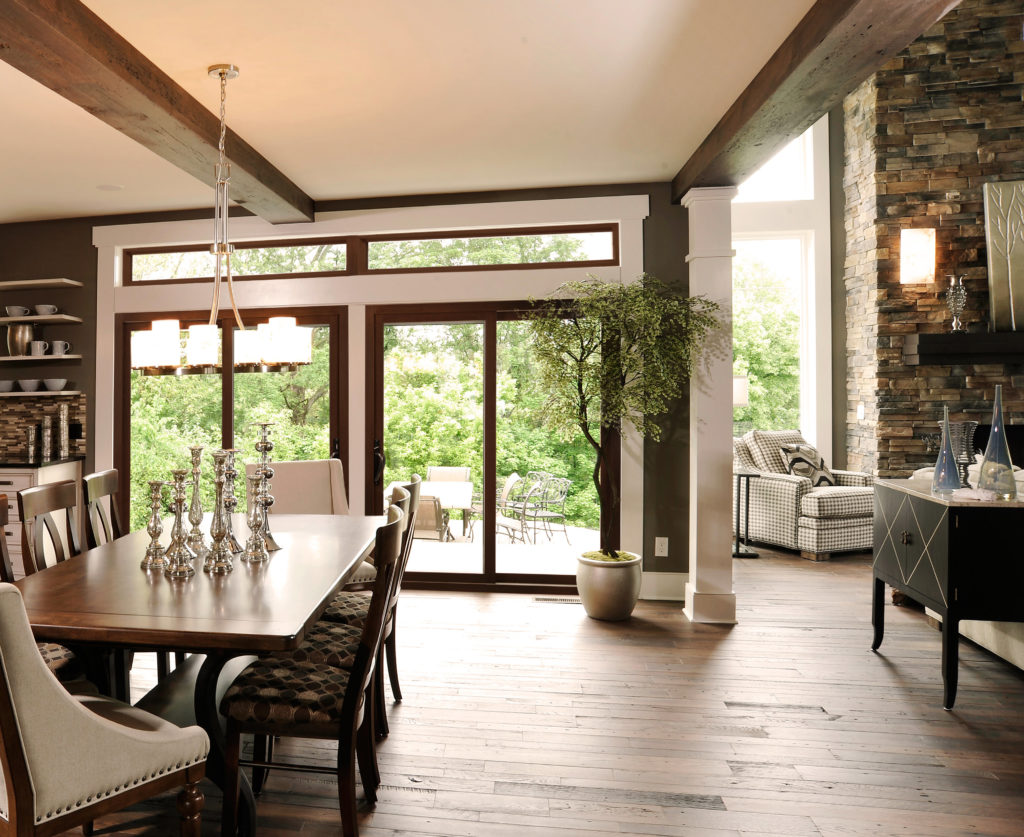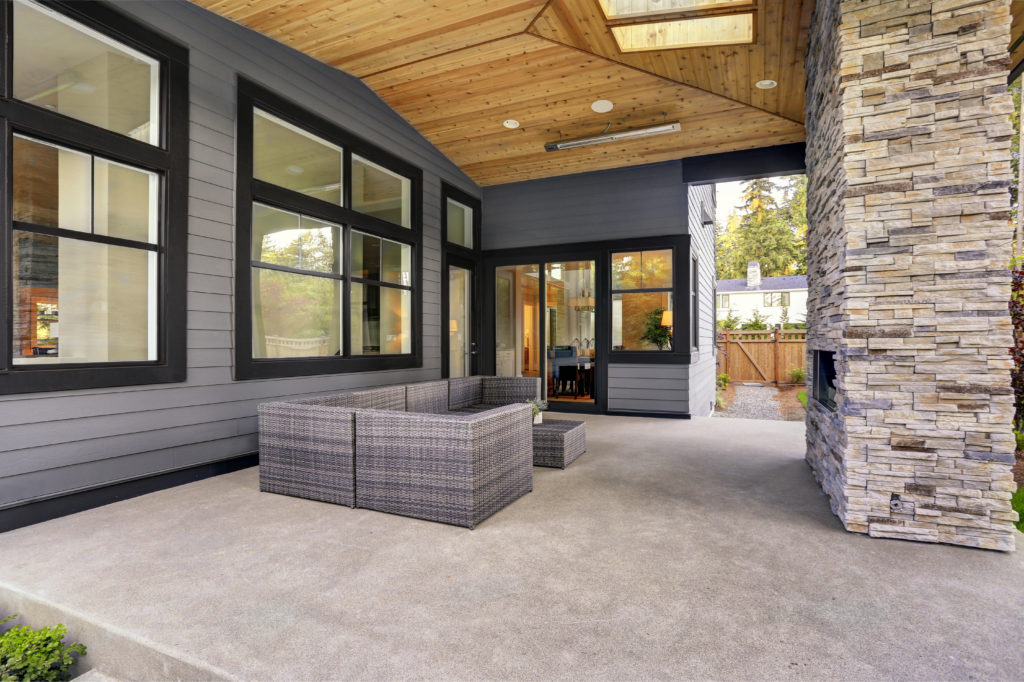 Lifetime Limited Warranty includes Glass Breakage & Seal Failure
Galvanized steel reinforced panels & sill ensure rigidity and stable operation
Strong, multi-chamber profiles with Neopor® Foam Insulated Frame increases the resistance to the flow of heat (R-Value) as the temperature outside drops, keeping you comfortable in your home
Barrier-Fin & Bulb Seal Weatherstripping designed as an effective barrier against air, water, dust and noise sealing against even and uneven surfaces with resistance to abrasion
Patented Sliding System features four adjustable 1" wheels per operating panel to ensure smooth, easy, quiet operation
Perfectly Interlocking Fixed and Operating Panel Rails
Spring-Loaded Latch System automatically engages upon closing. Latch also includes interior locking feature.
Patented Water Drainage System
ProVia's proprietary AccuVent™ allows Multiple Venting Options
ComfortTech™ Warm Edge Glazing in Tempered, Double or Triple Pane Glass that measurably improves thermal performance-for less heat loss, warmer glass temperatures, and reduced interior condensation
ENERGY STAR® certified independently tested to meet strict energy efficient standards
(4) Vinyl Exterior Colors: White, Beige, Sandstone, Classic Bronze
(3) Hardwood Interior Options: Oak, Cherry, Maple
(16) Interior Stain Finish Options & (16) Interior Paint Finish Options
(17) Exterior Paint Finish Options and Custom-Matched Paint Colors
Multi-Point Mortise Lock. Optional hardware with Schlage Keylock
(7) Hardware Finishes: White, Beige, Sandstone, Aged Bronze,
Antique Brass, Satin Nickel, & Bright Brass
Grid Options: Internal Grids between the panes of glass in Contoured, Flat, or V-Groove profiles
Grid Patterns: Colonial, Cottage, and Prairie Grids
(5) Privacy Glass Options: Obscure Pebble, Gluechip, Chinchilla, Taffeta, and Waterfall
(4) Glass Tint Colors: Solargray® (gray tint), Solexia® (green tint), Solarbronze® (bronze tint), Azuria® (blue tint)
Inspirations™ Art Glass allows you create custom color palettes and design patterns
Screen Options: BetterVue® Fiberglass Mesh, SeeVue® Stainless Steel, Heavy-Duty Fiberglass Screen Mesh or Aluminum Mesh Screen
White Aluminum Internal Blinds that tilt or raise and lower using convenient fingertip adjustment slides. Blinds come with a 10-year Limited Warranty.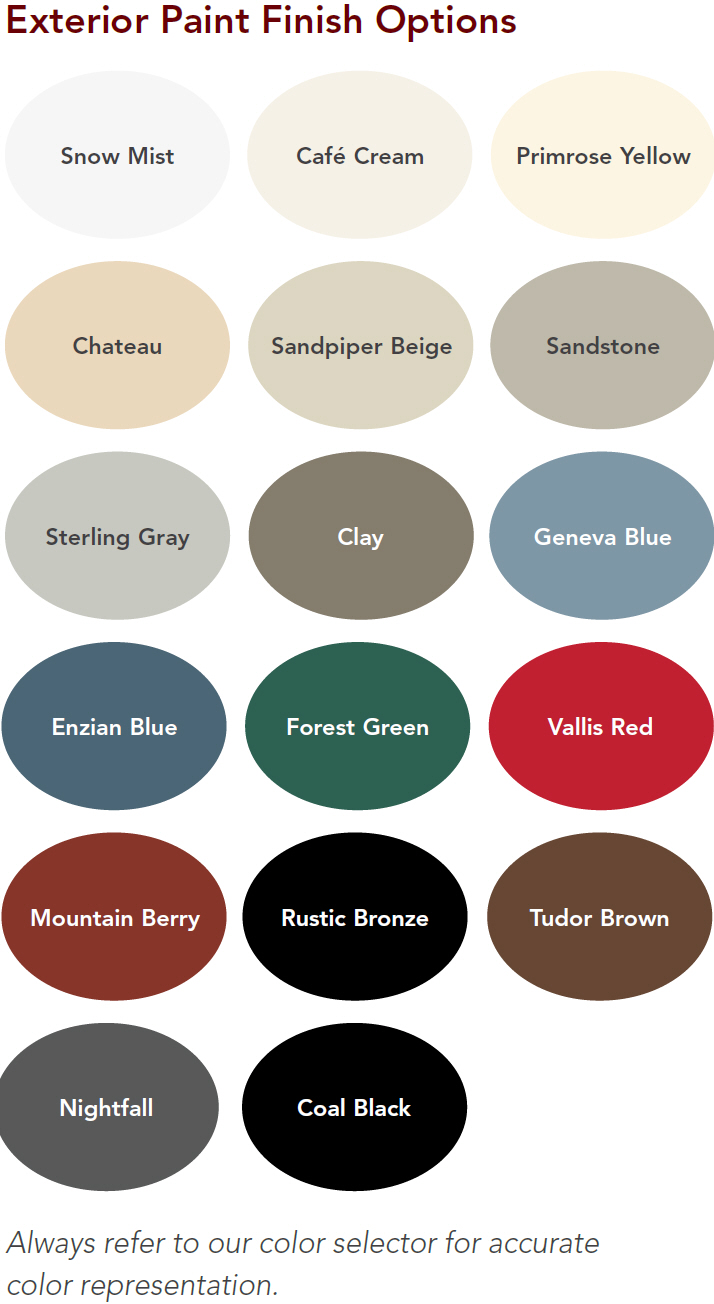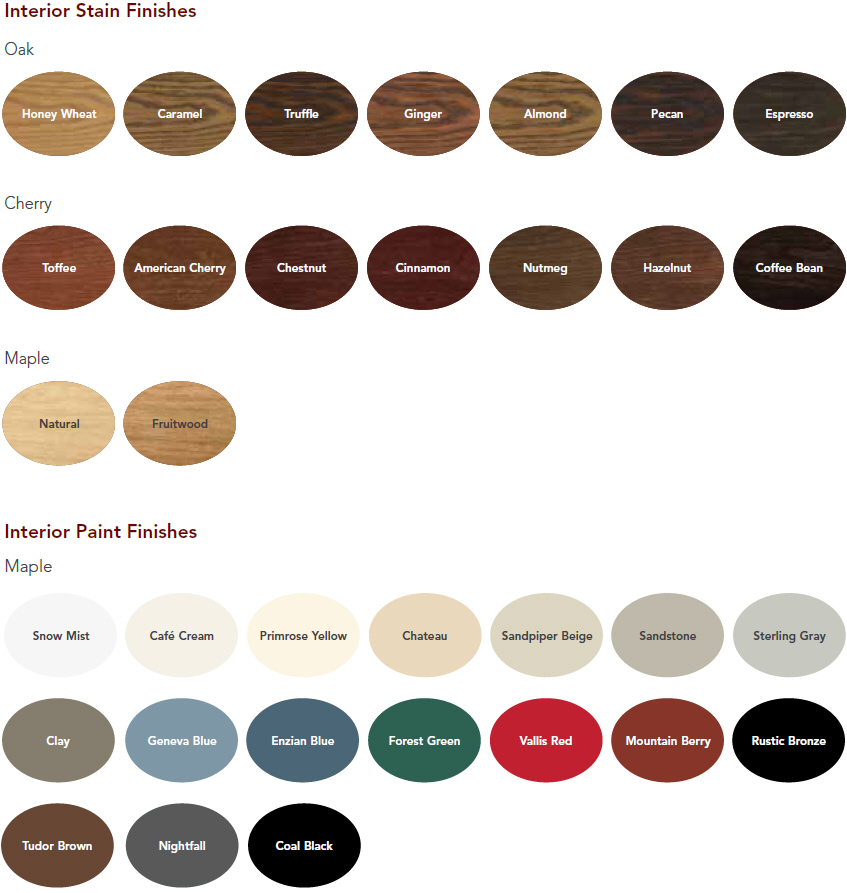 Note: The screen images of the colors are intended as a GUIDE only and should not be regarded as absolutely correct. Due to monitor settings, monitor pixel definitions, limitations of desktop scanners, digital photography, and dye lot variations, all colors are APPROXIMATIONS of actual colors.
Neopor® Insulation in the patio door frame and sash is a graphite polystyrene rigid foam insulation. The graphite in the foam reflects radiant heat energy like a mirror, increasing the material's ability to resist the flow of heat. In other words, Neopor® insulation increases R-Value as the temperature outside drops, effectively regulating the temperature inside your home for your comfort.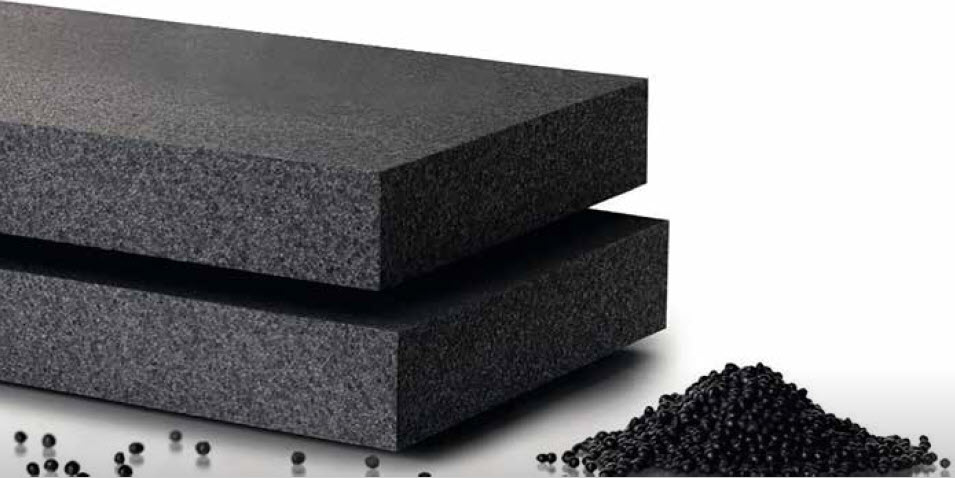 Weatherstripping features – Bulb Seal & Barrier-Fin
ProVia's Datio Doors have Weatherstripping on the frame and sash to provide a good seal that will prevent air from coming into your home.

Aeris™ Patio Door Hardware
Aeris™ Patio Doors come standard with Multi-Point Mortise Lock hardware. The Schlage® C Keyway on all keyed locking handles allow a single key entry for the entire house.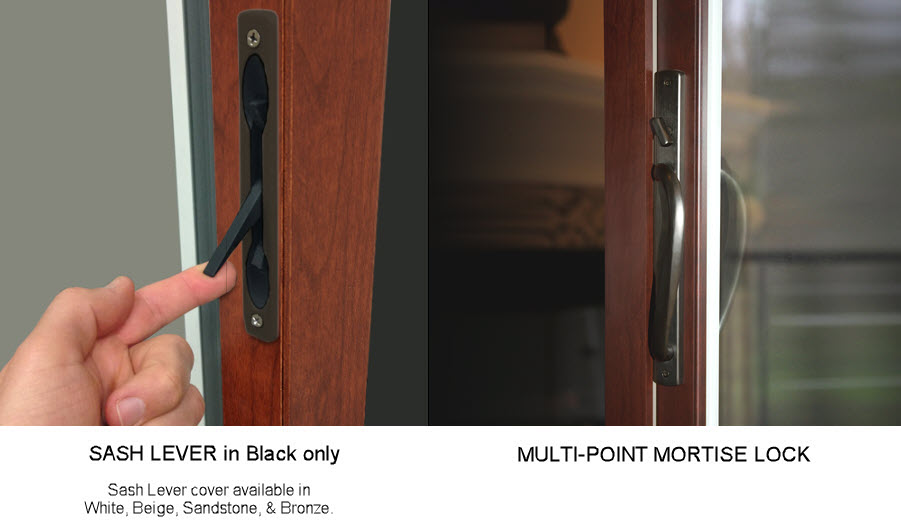 AccuVent™ hardware comes standard in ProVia® Aeris™ Patio Doors. AccuVent™ features a two-part interconnecting system at the sash rail and a ratcheting option at the top of the patio door frame which allows you multiple venting choices. You will be able to open the patio door for fresh air while the patio door's operating panel is still locked.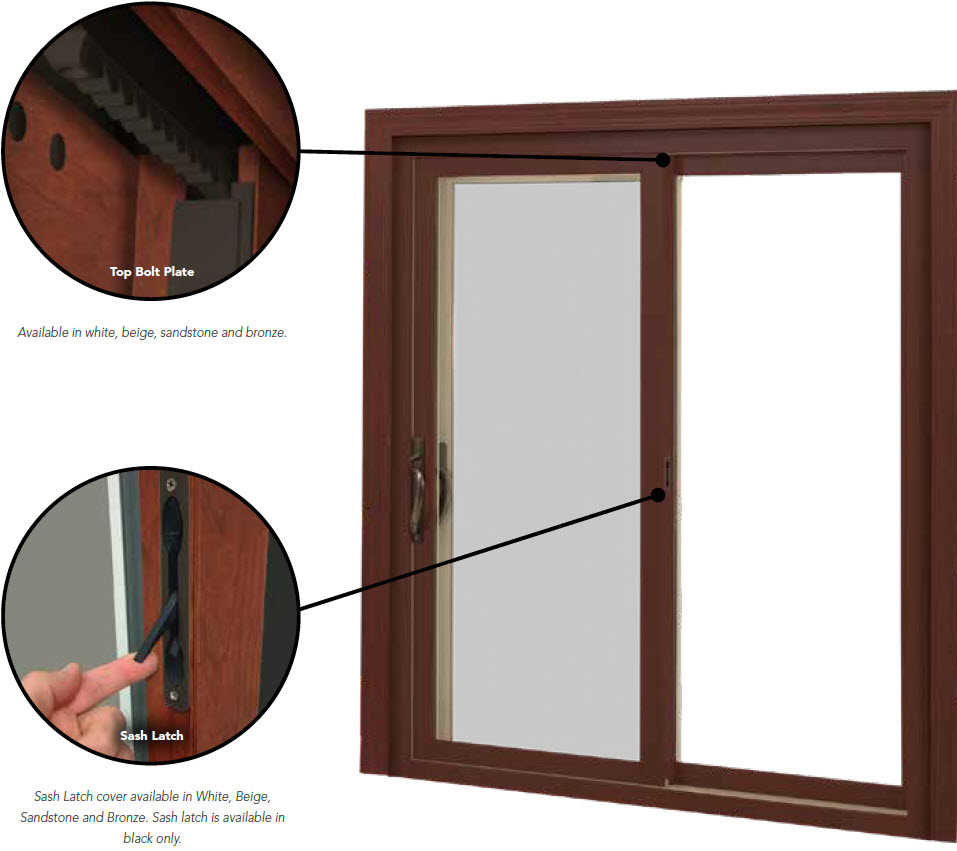 Aeris™ Patio Door Hardware Finishes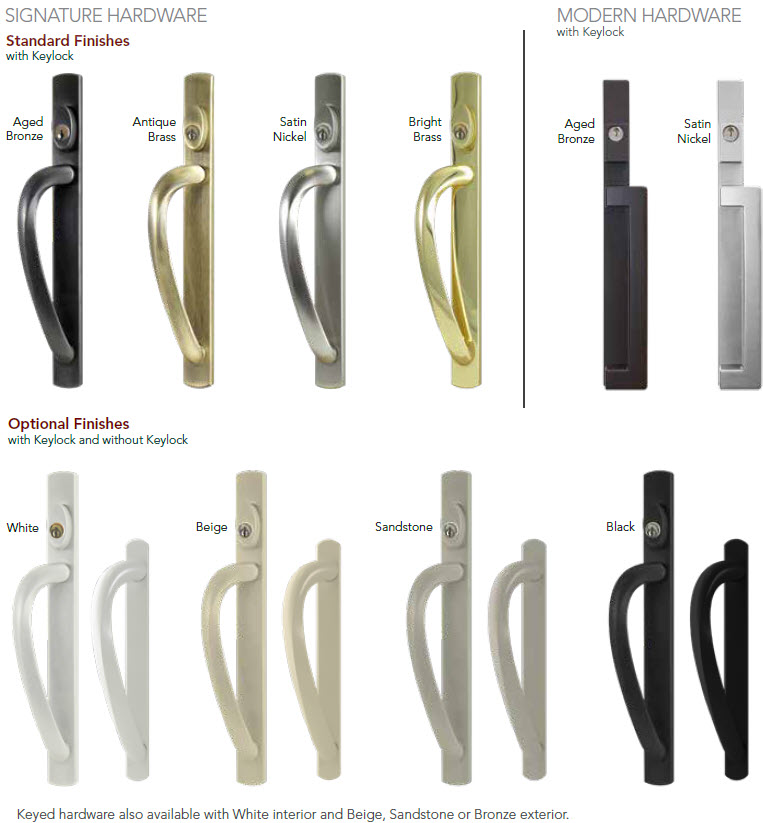 ProVia ComforTech Glass Packages
ProVia Privacy Glass Options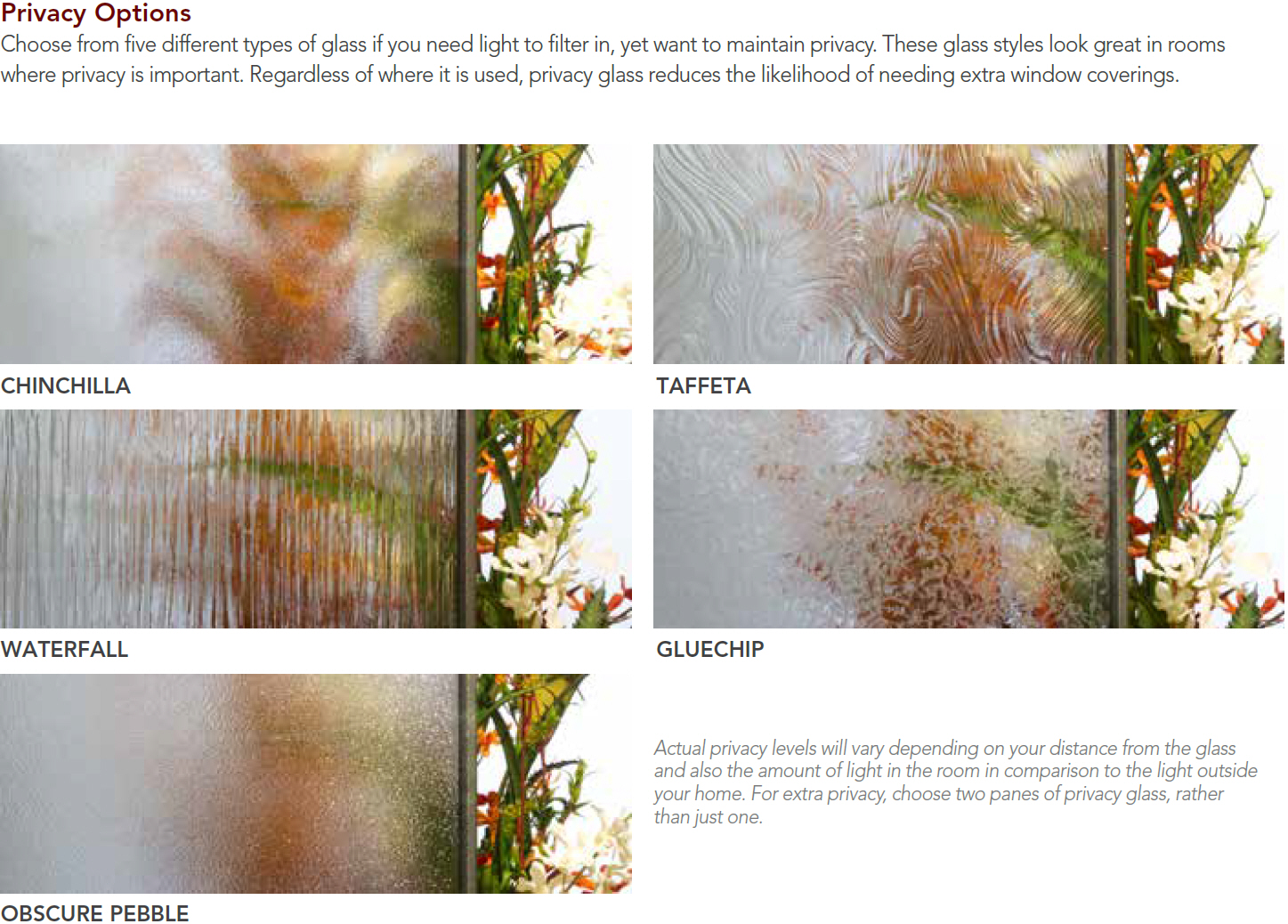 Internal Grids – Grids Between the panes of Glass (GBG)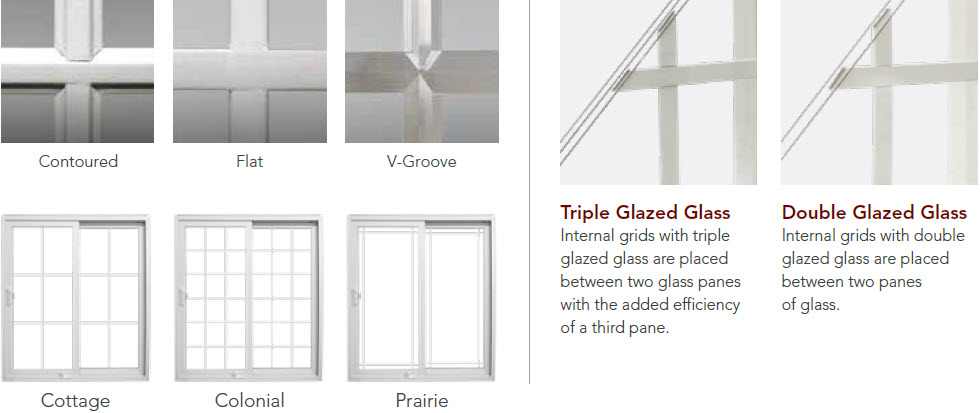 Choose from several internal grid profiles and patterns including Cottage, Colonial, and Prairie grid configurations.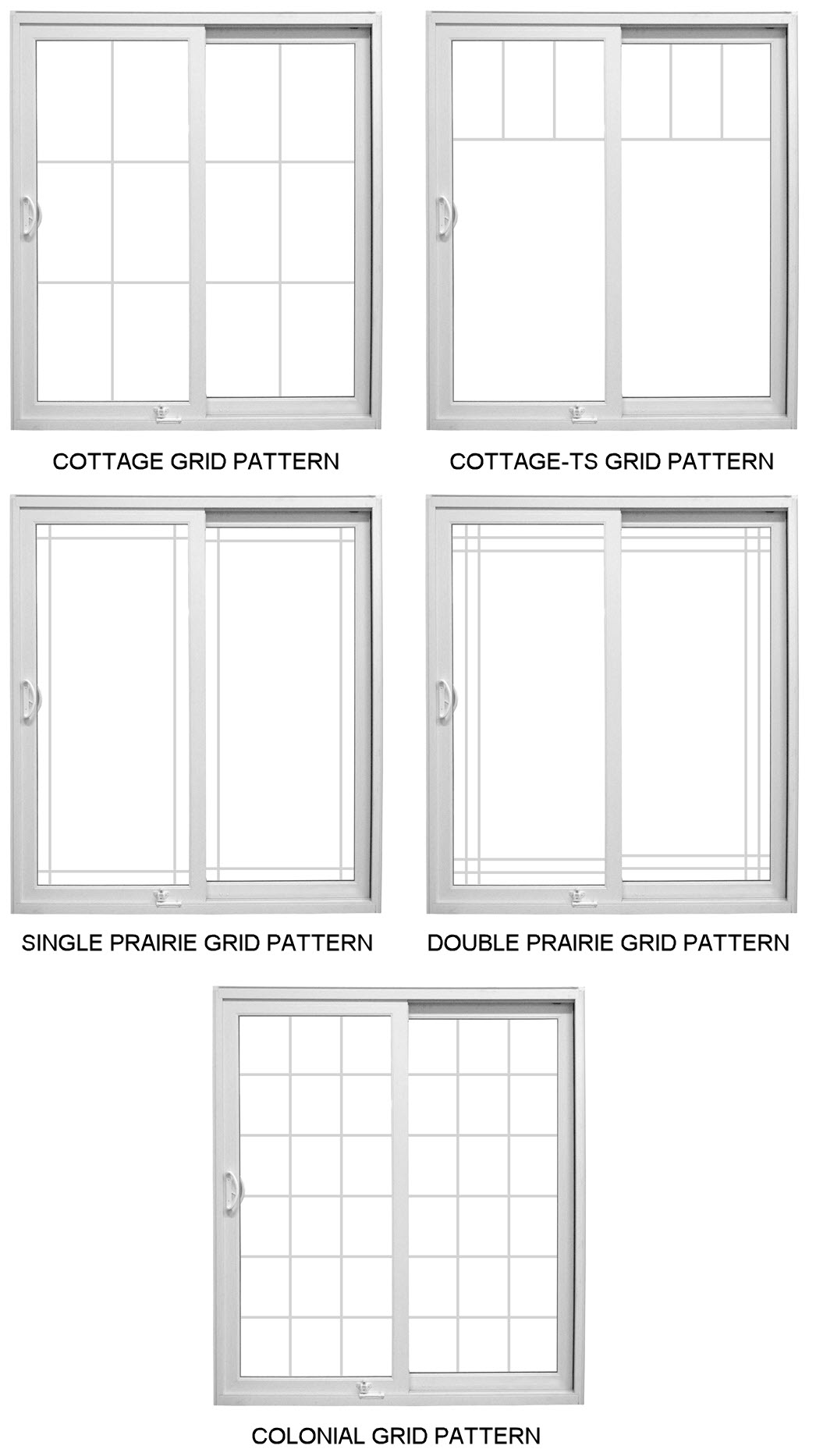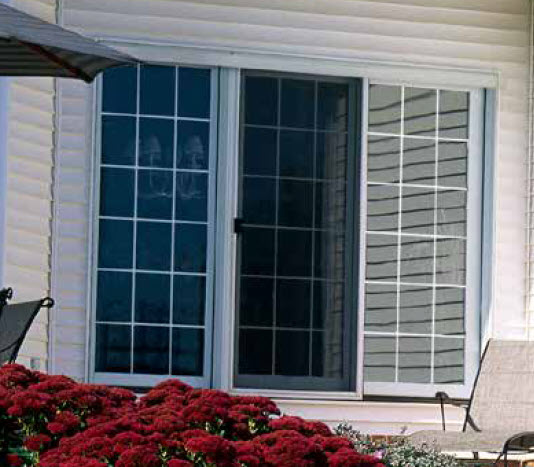 No more dusty blinds to clean! Sturdy aluminum Internal Blinds can be lifted up or tilted and are custom-fit. Slats are ½" wide. Internal Blinds come with a 10-year Limited Warranty from ProVia™.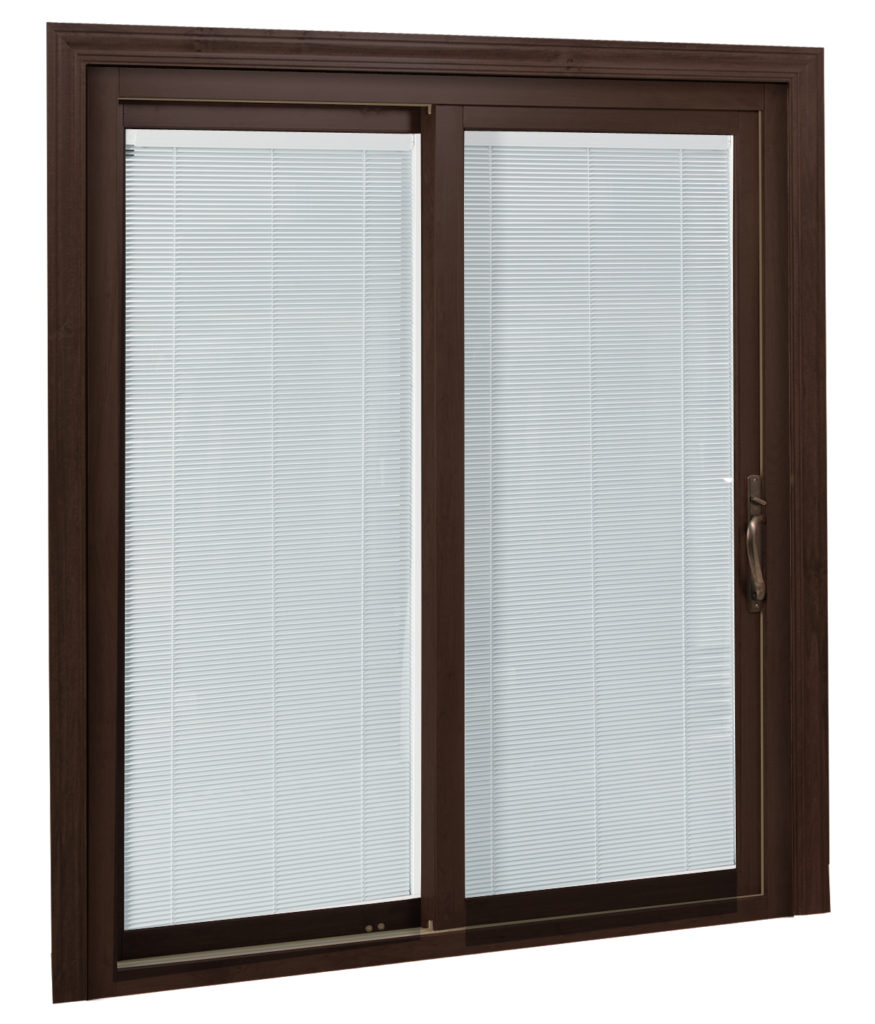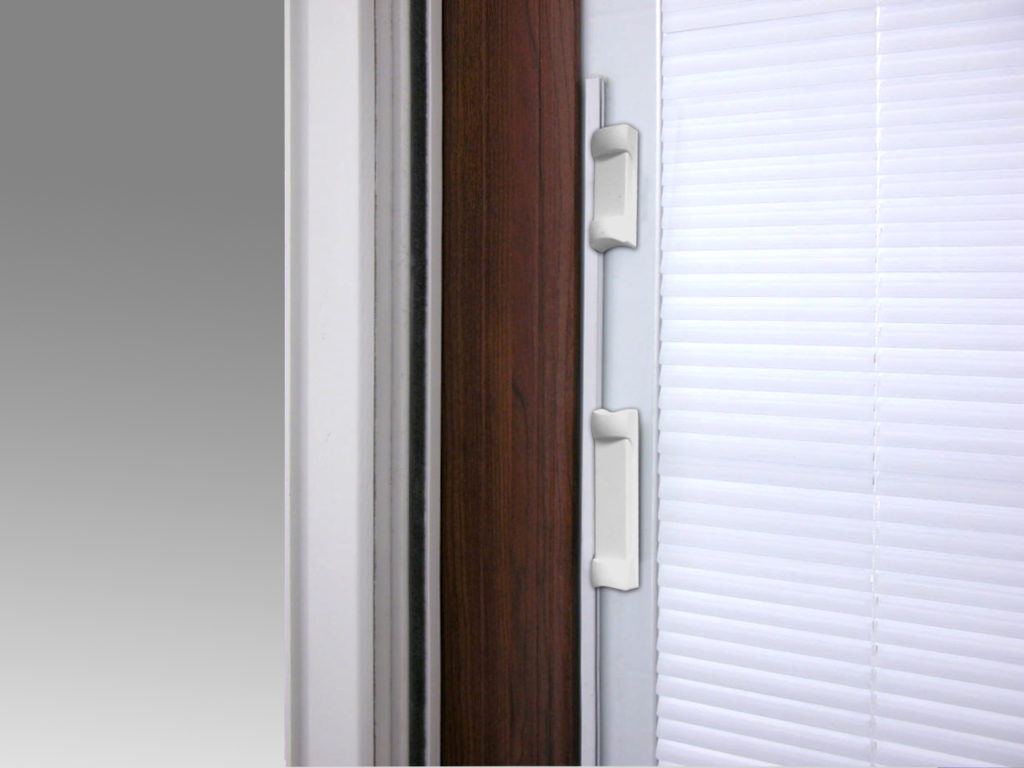 White internal blinds will have two lever operators (as shown). Colored internal blinds will have one operator that lifts and tilts.
Decorative Glass Options: This glass does not have stained color glass in it.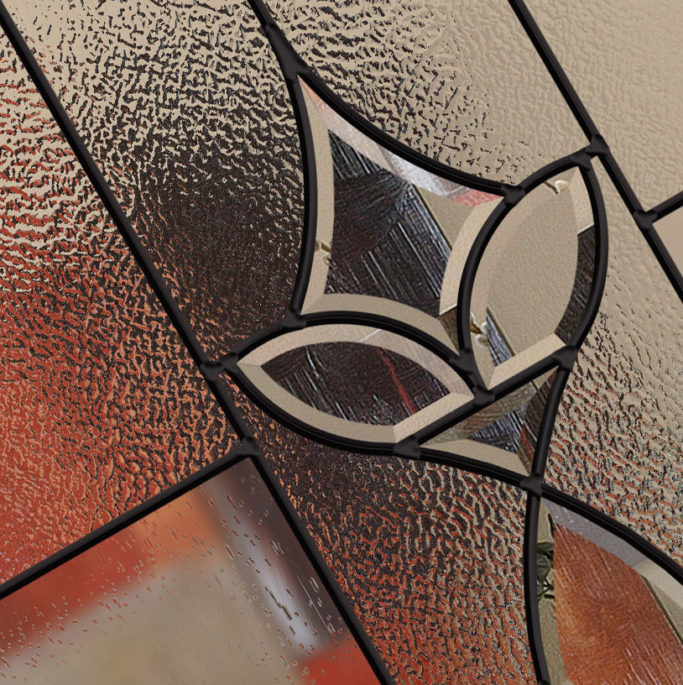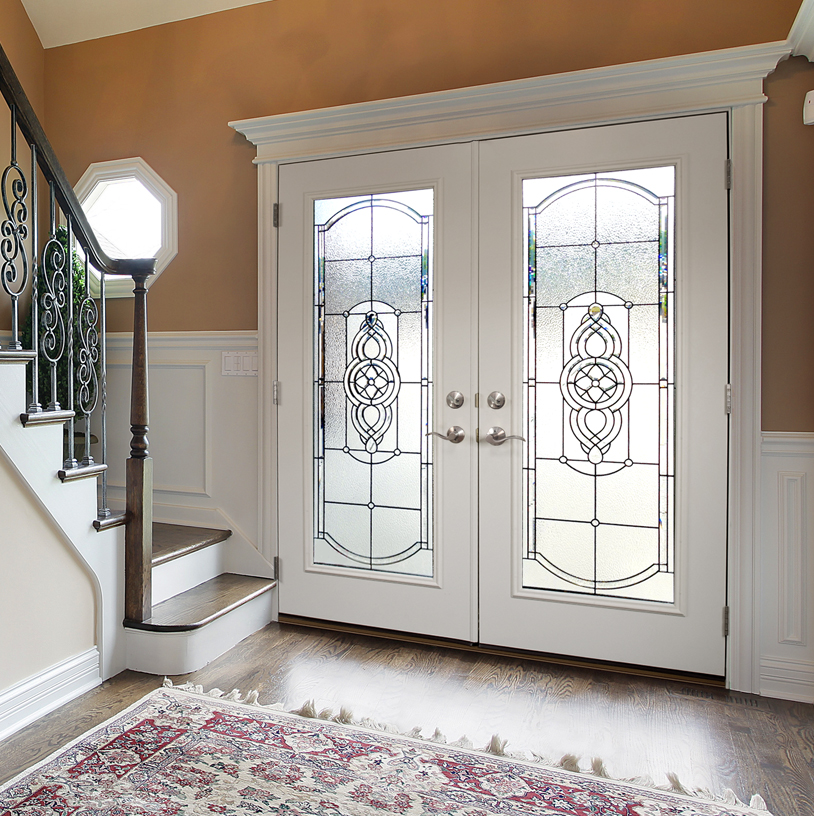 Inspirations Art Glass Option: This glass has stained glass colors in it.