New windows can refresh the energy of a room, but certain types of windows can have an even bigger impact. If you're looking to take your window selection to the next level, bay, bow, and garden windows are three very popular options that can truly transform your space.
Bay, bow, and garden windows will protrude out from your home, creating an interesting and eye-catching focal point that may have otherwise not existed with an entirely flat wall/window combination. This added layer of dimension can make a room appear bigger, while also providing a new area for you to decorate, customize, and utilize to your liking. In addition to the impacts these types of windows can have on the interior of your home, the exterior of your home will also benefit from the bit of added flare they provide.
To decide which option is best for you and your home, it's important to consider the similarities and differences between bay, bow and garden windows, and what makes each style unique.
Bay Windows: Commonly found in living rooms or family rooms, bay windows always have three sides, two of which extend out at a 45-degree angle and one that goes straight across the front. The two side can be opened and closed while the front window is a picture window. This style typically extends outward around 20 inches, which is far enough to create what is called a "seat board." True to its name, this area adds an indoor space to entertain guests or sets a stage for more decoration. One thing to note is that typically one would install these directly under an existing overhang so that the overhang acts as a roof, but if there's no overhang, a roof can be built over the window.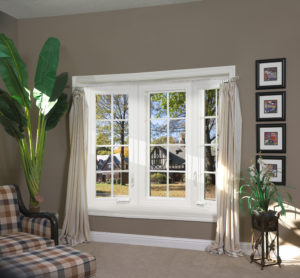 Bow Windows: Similar to the bay window, the bow style also introduces an indoor seat board and can utilize an exterior overhang for seamless installation; however, visually, it's a bit more complex. Bow windows are made up of 4-6 separate windows that extend out from the wall by about a foot. Among these individual windows are operational side windows and middle picture windows. As the name may imply, the shape of a bow window is more of a curve.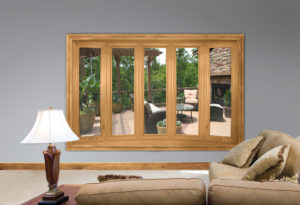 Garden Windows: Garden windows are square-shaped and typically extend out about 2 feet from the wall. They come with a glass roof already attached. People tend to have these types of windows installed above their kitchen sinks, as the classic appeal of a view of flowers displayed on the shelf area never seems to go out of style. The garden window gives you just enough space for decorations by utilizing the glass shelf and seat board.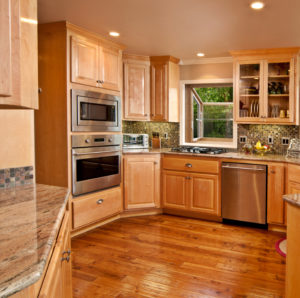 Regardless of the style of window you pick, rest assured that all three will result in a great upgrade for your space. Contact us for more information on windows and selecting the right style for your home.