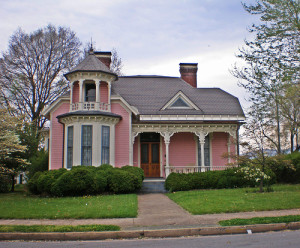 We love historic homes for their endurance, beauty, and timeless design. With a solid structure and proper care, these homes are meant to last a lifetime, ringing true to the saying "they don't build them like they use to."
Even so, things in and around your home eventually have to be replaced. Take, for example, your windows. Over time, the seasons will wreak havoc on the integrity of your windows, leading to leaks and cracks that can spike your energy bill by astronomical amounts.
Remodeling a historic home can be a pain, however. It can be difficult to balance staying true to the design of the home while also getting a quality product. At ODW, we've got you covered in the window department. Here are a few things to keep in mind when putting modern windows in a historic home. Take a look below:
Advantages of modern windows
No more storm windows. First things first, you are no doubt familiar with the battleship-grey storm windows of times past. With most new windows, you no longer need to have storm windows to properly insulate your home. Not only is this great for your energy bill, but you also add to the beauty of your home since you no longer have to deal with such an eyesore.
Energy efficiency. That leads us to our next point. New windows are much more energy efficient. The technology put into the design of new windows has created a much more energy efficient product that will do wonders when it comes to cutting down the cost of your energy bill, and keeping leaks out.
How to stick with your home's style
Play with exterior colors. There are plenty of companies (e.g. Soft Lite) out there that allow you to custom design the color of your windows to match the interior and exterior of your home.
Keep it simple. Don't overthink the design of your windows. By sticking to a simple design you are complimenting the design of your home rather than competing with it. 
Why choose ODW for installment?
We understand the value of historical landmarks. ODW has worked on many historical projects throughout our careers, so not only do we understand the significance of these places, we also have a great understanding of the design and structure. Older homes tend to have very ornate or wide interior casing/trim. Through our unique installation process, we'll help keep intact the integrity of your home's design and structure. In many cases, it's possible to leave interior trim while replacing your windows.
We'll do more than just a window replacement. Not only will we simply replace your window, we will also make sure that the structure of the frame is up to date as well. Most older homes have what they call weight pockets, which house a pulley system meant to open and close the windows.
While most other companies leave these in place–resulting in a cavity that leads to poor insulation–we will fill the cavity with expandable foam, resulting in a much more energy efficient window as a whole.
As always, if you have any questions or would like to know more about what Omaha Door & Window has to offer, please don't hesitate to reach out to us via our website's Contact Us page. We'd love to help out! We're also available on Facebook and on Twitter @OmahaDoor.
—
photo credit: Pink Victorian 2 via photopin (license)