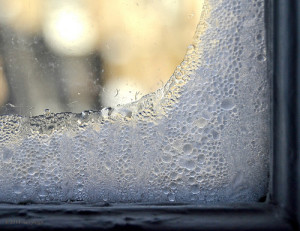 To most people, summer seems like the best time to get windows installed. After all, with all those open holes in your home, don't you want to do your install when you're not going to freeze?
The truth is that windows can be installed any time of the year, including winter. Although some customers picture wide-open holes where windows used to be when they think of getting windows installed, the actual install process is much simpler. In the winter, windows are replaced one at a time, and they're not out for long. With the setup and preparation that we do beforehand, there should only be a few minutes between the old window coming out and the new one being installed.
If you're thinking about getting windows installed, then, seasonality is much less of a concern than you might think. We take every step we can to ensure that customers we install windows for in the winter stay warm and comfortable throughout the process, and our installation techniques ensure just that.
As a matter of fact, if you've been putting off replacing old, worn out windows and have resigned yourself to waiting to the summer to do so, we actually recommend installing windows as soon as possible so that you can get rid of those leaky windows and replace them with windows that are better insulated and more energy-efficient. With the dead of winter just around the corner, now is as good of a time as ever to make sure your windows are doing their job in keeping frigid air out of your home.
You don't have to endure this winter's cold weather with old, worn out windows. Here at Omaha Door & Window, we offer window replacement year-round—even in the winter! If you're looking to replace your windows this winter, don't hesitate to reach out to us via our website's Contact Us page. We'd love to help out! We're also available on Facebook and on Twitter @OmahaDoor.
—
photo credit: Marcy Leigh via photopin cc