One of the great parts of being a homeowner in today's society is the endless amount of possibilities to make your property truly feel like your own. In the old days, there were only so many ways you could present your home. This was especially true when it came glass inserts for garage doors, as most people would essentially just put the glass at top of the door and that was the end of the story. Nowadays, you can really go above and beyond to make your home stand out.
At Omaha Door & Window, we love helping homeowners achieve an eye-catching look with garage doors that feature unique glass usages. The "Modern Steel Movement" continues to soar in popularity as more and more people look for garage door options that can complement mid-century and modern-looking homes. To help you decide how to customize your garage door, we want to outline three ways you can use glass to your advantage.
1. Think Big. The average garage door with glass windows will use glass sections that range about 20-21 inches in height. To make more of an impact, you can think bigger! Larger glass imitates the old-fashioned, carriage house door look with added flare. This style is becoming more and more prominent in modern doors, so be sure to hop on this trend to bring some flavor into your home's façade.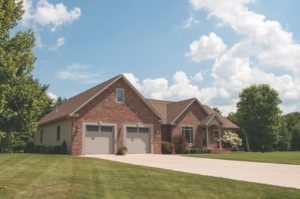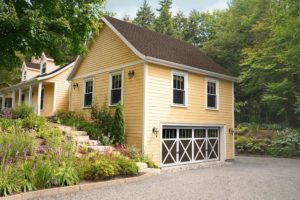 2. Get Creative. To really create a garage door that looks custom, we recommend thinking outside of the box with your glass placement. Take a flush steel door and put glass panels wherever you want. Panels along the side can really usher in a sense of custom-built design to your home, but you can also stick to the classic look of panels across the top of the door if that's more your style. The sky is the limit!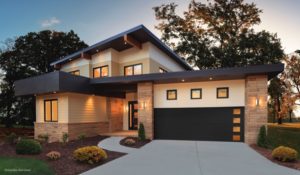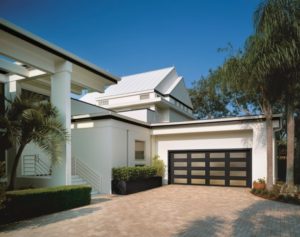 3. Consider Materials. Most garage doors with glass tend to be constructed from steel. But, why not set your home apart by opting for doors made of the strong and resilient material of aluminum? If you're unfamiliar with how aluminum doors look, think of the overhead doors you've seen on firehouses or open-air cafes. Not only do they have a unique, modern look that truly makes a statement, but they offer plenty of room for customization – from frosted glass for added privacy, to thin rails for maximized glass displays, and everything in between.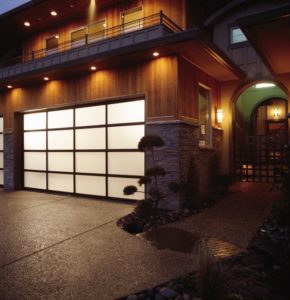 Designing a garage door for your home shouldn't be a chore or a quick task. Really think about what you want your doors to say about your style and choose what feels right for you! No matter the route you end up deciding to go, the team at Omaha Door & Window is here to help you achieve the vision of your dreams, so contact us today to get started!