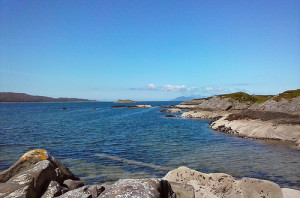 Summer is officially here! Although we've gotten a bit of rain, there's no reason you and your family shouldn't be enjoying every chance you get to be outside in this beautiful weather.
With its great weather and longer days, summer is the perfect time to get lost in fun and creative projects that you and your family can enjoy doing together. To get you started, we thought we'd gather some of our favorite DIY backyard furniture projects that are fun to build and can brighten up things in your backyard.
Take a look below:
Wood pallet vertical garden. Sure, you can't sit on one of these, but they make a great conversational piece that will add some green to your patio or deck. Wood pallet gardens are relatively cheap and super easy to make. The material for the frame will cost you less than the dirt and flowers you need to fill it. All you'll need to do is track down pallet, which can easily be found outside of most department stores and usually for free–just be sure to ask the store manager if it is okay to take a few.
Updated tiki-torch. Remember those tiki-torches you had growing up scattered throughout the backyard to repel mosquitoes? Well, these are the more modern and stylish version of that. All you need is a couple of wine bottles and a few things from the hardware store, and you'll have some great outdoor bug repelling lighting for about five dollars a piece. You'll also be "upcycling" your wine bottles, making this DIY project a green one.
Outdoor storage box/bench. Now, we're getting into some serious backyard furniture (but nothing that will be too demanding of your time). While the instructions have you cut your own wood, you can just as easily have someone at the hardware store do it for you if you don't have tools to do so. In the end, you get a great storage system that also functions as a bench, saving you some space on your backyard patio or deck.
DIY rope ottoman. Store-bought ottomans can cost quite a bit of money. This DIY project can be a great and relatively easy-to-make alternative to that. The hardest thing to get will most likely be the tire. If you don't happen to have one lying around, you can swing by a mechanic and ask if they have any they're getting rid of. With it, you'll be able to build yourself a beautiful and green ottoman out of mostly recycled materials in no time.
DIY projects are great! Not only are they fun and creative, but they can be budget friendly too, making them ideal summer projects for you and your whole family to enjoy!
—
photo credit: Ardtoe Beach via photopin (license)