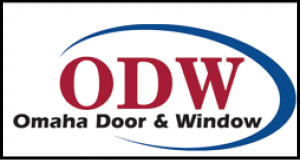 It's been a while since we've published to our blog, but we'd like to let all of our readers and followers know that we're ramping up production and planning on publishing once a week. Although this isn't a completely fresh start, we thought that a good starting place would be a bit about the history of our company, and some info about the products we offer.
Although you can read the full story on another section of our website, Omaha Door & Window, originally called Omaha Door Company, was started in 1959 by Leo Murnan and Joe Nothomb. In their first few years, Leo and Joe concentrated on selling garage doors and garage door openers, but as the company continued to grow, it evolved into Omaha Door & Glass, installing patio doors and doing small glass jobs, and eventually changed to Omaha Door & Window in 1981 with the official addition of a window department.
The business continued to expand throughout the years, and really, the rest is history. Today Omaha Door and Window owns two buildings in the metro Omaha area, has a team of over 100 people in our personnel, and a fleet of 60 vehicles. With our many years of experience, we're able to confidently offer many different products and services all at a great value.
We service both residential and commercial customers. Our residential offerings include:
Garage doors
Windows
Sunrooms
Siding
Entry doors
Patio doors
Storm doors
Decking
Attic insulation
Our commercial offerings have similar variety, including:
Overhead doors and operators
Hollow metal entry doors
Rolling steel doors
Loading dock equipment
Toilet partitions
Gate operators
We also offer free estimates and all our work is guaranteed. We constantly research the market for the best products and quality materials, all while providing fair prices to our customers. We pride ourselves on our work and our experience over the last 50 years, and look forward to many more great years of business.
Be sure to check back over the next few weeks (and beyond) here on our blog; we'll be covering everything from basic garage door maintenance, to reading NFRC labels, to improving energy efficiency in your home. If you have any questions in the meantime, don't hesitate to reach out to us in the comments, or on Facebook or Twitter. We'd love to hear from you!