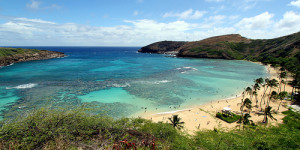 With Christmas and the New Year right around the corner, many of us will be finding a few days (hopefully longer) to get out of town and relax on vacation.
It's great to unwind, soak in the warm weather, and get away from the smartphone for at least a little while. If you want to truly disconnect on your next vacation, however, you need to make sure your home is prepped and safe before you leave town.
So: what does it take to get your home ready for vacation? Here are 6 simple things you can do to ease your mind before you get away:
Contact your local police department to let them know you'll be out of town. Many police departments patrol neighborhoods regularly. Try calling your local non-emergency police number and let them know the dates you'll be away. More than likely they'll be able to check in a few times and keep an eye on your house/street while you're gone.
Ask 3 neighbors to keep their eyes peeled. Okay, this one only works if you're friends with your neighbors. If you are, ask 3 neighbors to keep an eye on your house—preferably one to the left and right of you, as well as across the street from you. Your neighbors will know if anything looks suspicious and can report anything if needed.
Stop mail, or have a neighbor pick it up for you. Before you leave, go to the post office and put mail on hold if you want to do it the official way. Otherwise, you can also ask a neighbor or friend to pick up your mail while you're away.
Put a light on a timer inside the house. A simple lamp on a timer within your home can make it look like someone is home, especially if it turns on and off throughout the day. You'd be surprised how good a deterrent a light on in the house is.
Lock your windows and doors. Here's the most obvious suggestion on our list: lock your windows and doors! Chances are, you're going to lock your doors behind you—but if you haven't checked your windows in a while, now is a good time to go through your home and make sure they're all locked.
Don't post exact details of your vacation on social media. Finally, try not to post exact details of your vacation—especially when you'll be leaving and returning—on social media. You never know what friends of friends might see your posts, and the last thing you want is someone else knowing exactly when you'll be out of your home for a long period of time. More than likely this won't be a problem for you, but it's better safe than sorry.
Again, these tips are simple, but going through this checklist will ensure everything is lined up before you leave. Taking that extra little bit of initiative and getting your home ready will make it much easier for you to totally disconnect while you're sitting on a far-away beach.
Have a question about this blog post? Just want to say hello? Don't hesitate to reach out to us via our website's Contact Us page. We'd love to hear from you! We're also available on Facebook and on Twitter @OmahaDoor.
—
photo credit: Hanauma Bay via photopin (license)