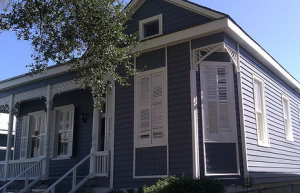 So you probably already knew that we provide great service and expertise on doors and windows, but did you know that we have a great siding department as well?
Omaha Door and Window proudly offers Mastic Home Exteriors vinyl siding by PlyGem. Mastic Home Exteriors offers siding that has an attractive and very elegant look, and will also protect your home for a lifetime.
Mastic Home Exteriors is part of the PlyGem family and provides a larger number of vinyl siding options "with beauty that's more than skin deep, backed by a history of industry-changing innovation and proven quality."
Our selection of Mastic Home Exterior products: We offer a number of vinyl siding options by Mastic Home Exteriors that fit under almost any budget, giving you plenty of options to choose from. We offer the following:
Ovation: Ovation is a great choice for those looking for affordable siding that still provides a wide variety of colors and various styles to choose from. The variety allows you to customize and create your own look without breaking the bank.
Quest: A step up from the Ovation, Quest provides you with an authentic wood look without the hassle and maintenance of wood. Quest siding comes in upwards to 35 standard colors and various styles, all while delivering tornado-tough design, superior strength, and an unmatched performance.
Structure: Structure is our top of the line option from Mastic. Compared to traditional siding, Structure is made with a premium, recycled-content vinyl siding panel that is permanently bonded to expanded polystyrene (EPS) foam. What you have in return is "natural beauty, significant insulation properties, and increased impact resistance in a wide style clapboard look."
Interested in looking at our siding or any of the other great services we have to offer? Feel free to contact us via our website's Contact Us page. We'd love to help out! We're also available on Facebook and on Twitter @OmahaDoor.
—
photo credit: After: Lovely new vinyl siding via photopin (license)