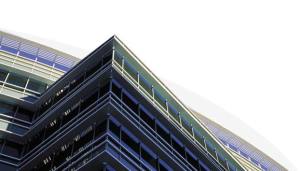 Here at Omaha Door & Window we take a lot of time and care when it comes to installing the windows and doors of our clients' homes and commercial buildings alike.
Over the years, our staff has had the pleasure of remodeling and replacing windows on numerous types of buildings, including a good number of historic renovations. We feel our wide range of experience can lend itself to any of your commercial needs.
Here are some of the projects we've worked on, as well as the products we used in their installation. Take a look below.
Quaker Windows & Doors: Founded in 1949 in Freeburg Missouri, Quaker prides itself on the high level and detail of craftsmanship in vinyl, wood and aluminum products that lend themselves to both historic and modern architecture.
Where and what we've used: 
Pawnee County Courthouse, Pawnee City NE

Quaker double-hung aluminum windows, Eric series, Low-E insulated glazing with a bronze anodized finish.

Keeline Building, Omaha NE.

Quaker double-hung windows from the Eric series, with insulated glazing, with a special color paint finish.
Custom Window by Wasua: Custom Window sticks by its name by developing new window systems that fit the custom needs of their customers. As they can attest "Here, new extrusion dies are the norm rather than the exception."
Where we've used them:
Courtyard by Marriott, Omaha NE.
Peerless Products Inc.: Founded in Fort Scott, Kansas in 1952, Peerless Architectural Windows and Doors is a Mid-western manufacturer of "high performance aluminum architectural and commercial windows for new, replacement and historical construction." And prides itself on being a member of the American Architectural Manufacturer's Association (AAMA)
Where and what we've used:
University of Nebraska Medical Center, Omaha NE.

Peerless fixed and casement windows with tinted Low-E insulated glazing, and factory panning and trim.
Traco: Traco is now part of the Kawneer family, and with over a 100 years of experience combined, there is no doubt that both these companies excel in the innovation, quality and performance of their products.
Where and what we've used:
Red Cloud School, Red Cloud NE.

Traco sliders with insulated glazing and a bronze paint finish.
DeVAC Aluminum Windows: DeVAC Windows by Mon-Ray Inc. has been chosen by many for their high performance air, water, structural, and acoustical standards, receiving the Florida Product Approval for up to 190 mph wind loads.
Where we've used them:
Gomaco Trolley Car Company, Ida Grove IA

Used in this special historic replication of trolley cars for Tampa FL.
Courtyard by Marriott, Omaha NE.
Weather Shield: With over half a century of experience, Weather Shield prides itself on its commitment towards innovative and performance-driven products all while maintaining a high level of craftsmanship and beauty.
Where and what we've used:
Ambassador Health Care Facility, Omaha NE.

Weather Shield Visions 2000 vinyl windows with Low-E insulated glazing. Both fixed and operating units were used. 
Immanual Lakeside Senior Housing, Omaha NE.

Weather Shield Aluminum Clad custom wood windows.
Others we've worked with:
Graham Windows
Blis Windows
Mapes Industries Inc.
Interested in looking at commercial windows or any of the other great services we have to offer? Feel free to contact us via our website's Contact Us page. We'd love to help out! We're also available on Facebook and on Twitter @OmahaDoor.
—
photo credit: Wausauwindow.com
http://www.wausauwindow.com/projectGallery/index.cfm