Battery Backup & Other Garage Door Accessories

Garage doors have come a long way in recent years.  The old days of pushing a single button to operate your garage door is being replaced with new developments and technological advancements in the industry.  Two main factors are always taken into consideration when developing improvements:  convenience and safety.
While many new accessories are available nowadays, you need to find the features that meet your individual needs.  Omaha Door & Window is here to help you understand all the accessories on the market today and select the ones that will work best for your home.  Some products will be more security-oriented while others focus on providing a better user experience.  Our team is equipped for repairs, installations, and replacements to get your home's garage door running the way you want.
Explore some of the more modern garage door opener features and accessories that are available to you:
Integrated Battery Backup
Built directly into the motor
Operates about 20 cycles in 24-hour period when the power goes out
Built-In Camera
1080p HD video camera with a wide-angle view that allows for manual adjustments to point whichever direction you want
Two-way communication capabilities
Alerts sent directly to your phone for free
7-day or 30-day video storage options
Wi-Fi Capability
Open/close your door right from your phone
Access apps for countless additional features to optimize your door's capabilities
Enables you to utilize in-garage delivery services with Amazon Prime (and when paired with a built-in camera, you can watch your packages get delivered!)
LED Lighting
Two LED light panels
Provides day-like lighting that's far superior to the single-bulb used in older opener models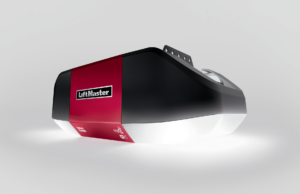 Smart Control Wall Panel
LCD Lighted Wall Panel
Ability to program transmitters
Allows access to system diagnosis information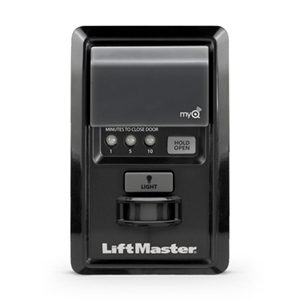 Door Timer
Safely close your garage door using a timer – no more games of beat-the-door!
Adds ease and convenience to your daily routine
Automatic Lock
Utilizing a deadbolt lock on a side-mounted motor will make your garage door virtually impenetrable
Added layer of security gives you peace of mind whether you are home alone or away on vacation
These are just a handful of the options you can choose from!  The beauty of there being such a wide array of accessories available is that you will be able to find the ideal balance of security, convenience, and technology that you wish to integrate into your garage door and opener.  Our team is up-to-date on the capabilities of these devices, accessories, and features, and we want you to benefit from our knowledge. Contact us today to learn more.