One-Stop-Shop for All Garage Door Needs in Omaha, NE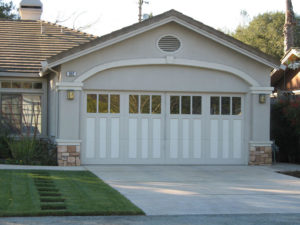 A garage door is something that many homeowners and business owners alike rarely think about. However, these doors are the first line of defense when it comes to your property! Maintaining or replacing a garage door is not just an aesthetic choice – it also helps protect your stuff. This is why it is important to keep your garage door standing strong. ODW in Omaha, Nebraska is here to help!
Garage Door Replacement & Installation
Garage doors are meant to last a very long time, and with the proper maintenance, they will. Alas, there comes a time in every garage door's life when it needs to be replaced. When it comes time for that new garage door installation, Omaha Garage Door and Window is here to help!
We specialize in garage door services for both commercial and residential clients. For over 60 years, Omaha Garage Door and Window has been trusted to replace and install garage doors all over the Omaha area. Our expert and seasoned garage door replacement and installation specialists are ready to help make this process easy and stress-free.
Garage Door Maintenance & Repair
In order to keep your garage door lasting as long as possible, it is essential to keep up on maintenance and repairs as needed. We offer garage door maintenance checks to ensure your door is functioning optimally. Catching any issues or defects sooner allows you to save time and money before the problem worsens.
We also offer 24/7 emergency repair service to assist with those ill-timed issues!
Garage Door Openers
What's better than a beautiful garage door? An automatic garage door! Omaha Garage Door and Window specializes in garage door opener installation and repairs. No garage setup is too complicated for our technicians. Open and close your garage door with ease with a garage door opener backed by ODW.
We provide free in-home consultations and estimates!
Residential Garage Doors
Homeowners in the Council Bluffs area looking for garage door repairs, installation, and more, look no further. Omaha Door and Window is here to help you with all of your residential garage door needs. Our residential specialists are here to assist with everything from small repairs to choosing the best new garage door for your home.
Residential Garage Door Styles Include:
Garaga Mid-America Collection
Raynor Collection
Clopay Collection
Wood Doors
Commercial Garage Doors
Our commercial garage door experts have years of experience helping busy business owners solve all of their garage door problems. We offer many options and accessories to suit any businesses needs, including but not limited to:
Rolling Steel Garage Doors
High-Speed Garage Doors
Overhead Truck Dock Garage Doors
And Many More
Give us a call for more information and schedule a free estimate today!